Green God Review
Welcome to my GreenGod.ca review, I had a great time preparing this review and had the opportunity to sample some quality BC bud and shatter from Green God. I'm confident you will have the same experience with this online dispensary.
My review of Green God online dispensary includes:
Online dispensary profile and overview
Customer service and support
Green God's crazy coupon codes and current promotions all in one place
Green God review – unboxing and photo gallery
Tora Bora strain review
Afghani strain review
Cherry Bomb strain review
Ratings and final thoughts
The Chronic Beaver reviews online dispensaries in Canada, cannabis brands, vapes, and vape pens of all types. If you would like to have your business and products profiled and reviewed, please grab our attention and let's talk.
GreenGod.ca Review –
Online Dispensary Profile & Overview

Green God online dispensary is based out of Penticton BC Canada, in the Okanagan Valley. The team at Green God are very passionate about BC bud and select it locally from BC's most reputable craft growers.
Their menu is focussed with about 20 strains available at any given time that range from $3 per gram to $10 per gram. That pretty much covers top-shelf AAAA BC bud to value priced AA BC bud. Green God also has a great shatter menu featuring some popular concentrate brands and some house shatter as well. Their shatter prices are very reasonable, ranging from $20 per gram to $40 per gram for nug run shatter. You will also find a nice selection of edibles on their menu, along with some hash, vape pens, and CBD capsules.
Green God's prices as mentioned are very reasonable across the board, and they get even better when you attach one of their current coupon codes to your order, more on that later.
My GreenGod.ca review wouldn't be complete if I didn't address this common question people have about online dispensaries in Canada.
Is GreenGod.ca Legit?
GreenGod.ca is as legit as all of the other online dispensaries featured on the Chronic Beaver. Their website is professionally designed and is quick, minimalistic and focussed, these are good signs when it comes to their legitimacy. The manager at Green God told me in an interview that they put their client's user experience at the top of the list "they must have the best online shopping experience possible".
Yes, GreenGod.ca is Legit and are among the top online dispensaries in Canada. They are a pleasure to work with, ordering online is easy and their BC bud is fantastic.
WEBSITE SECURITY - SSL certificate, 256-bit encryption
100%
SUPPORT - Responsive with online chat
90%
PRODUCT QUALITY - Selected from the best BC craft growers
90%
Review of Green God Online Dispensary – 
Customer Service & Support
The customer service and support from Green God are very sincere, prompt and knowledgable. I find that most top online dispensaries provide this kind of service, it must be an industry norm considering its cannabis related.  They have a virtual chat desk for quick answers and their email support is responsive.
I was testing their website trying to break things and find flaws for this GreenGod.ca review without much luck. I sent out an email asking one simple question about the checkout process and I received a reply within 30 minutes,  I also tried their online chat service, and got a representative immediately who was very friendly and helpful.
GreenGod.ca Review –
Crazy Coupon Codes & Promotions
Green God are coupon code fanatics, it's crazy! They update and rotate them pretty much daily, sometimes weekly, and offer excellent discounts on their BC bud and shatter, among other products, Some strains are as much as 40% off, I've also seen 48-hour store wide flash sales at 30% off.
They list their current coupon codes on their FAQ page, make sure to check them out before you buy weed online with GreenGod.ca. If it's your first order with GreenGod, then you can use our coupon code: hello20 for 20% off.
Free Shipping
Green God offers free shipping via Canada Post Xpresspost on all orders over $200 Canada wide.
GreenGod.ca Review –
Unboxing & Photo Gallery
When my box of BC bud arrived from Cannabis Post I was looking forward to seeing what the hard-working weed carrier brought me, Canada is awesome!
My Green God review was made possible courtesy of Green God, they sent me the strain samples and shatter so the Chronic Beaver can do a review to help show you what they are all about and what to expect. I sampled some low budget strains and their quad-A strains, along with their house shatter.
Unboxing
The box arrived via Canada Post in a standard Canada Post branded box that contained a sealed bubble wrapped envelope with the goods inside.  This envelope concealed a professionally vacuum sealed food safe type storage bag with all the goodies. Each strain was labeled and sealed in their own self-contained little Ziploc type pouches (as seen in the photos below), and the shatter was hiding inside a small silicone container, which was nice.
It wasn't until I opened the vacuum sealed bag when the scent of mother nature's finest dominated my senses. It was like night and day after opened that bag, the aromas were fantastic and welcoming. Those vacuum sealed bags are certainly a requirement when discretion is everything, Green God nailed it! You would have no idea that the box before it was opened contained cannabis.
Unboxing Photo Gallery
Please excuse the quality of my photos, I'm an amateur photographer with an iPhone and Macro lens.
GreenGod.ca Review –
Cannabis Strains and Shatter Review
For this part of my review of Green God, I sampled their Tora Bora strain that was listed in their $5 Grams category at the time, and their Afghani strain that is listed in their $8 Grams category. I also sampled Green God's Cherry Bomb shatter that was a real treat.
I sampled all the BC treats on my own over a few weeks during play time and work time. I vaped some, dabbed some, and smoked some in joints.
Each review is done separately below, they include strain profile information and the Beaver's personal experiences with my ratings.
The Tora Bora GreenGod sent me to review was at the time on their $5 Grams lower budget menu category, the buds were medium sized and sticky. This dank bud has intense Indica effects that were hard-hitting, it left me ultra relaxed with a nice body and mind buzz. I was unable to concentrate on my work so I hit the couch and sunk in for what seemed like 5 hours. During that time I noticed Tora Bora's medicinal benefits creep in and spread throughout my body from the top down.  I was pain-free and sedated, at total peace with the world.
KNOWN EFFECTS & ATTRIBUTES OF
TORA BORA
Happy
Relaxing
Sleepy
Good for Pain Relief
Helps with Appetite
Helps with Fatigue
Good for Muscle Spasms.
Additionally, since Tora Bora is 100% Indica, it can be a hard-hitting strain that could make you feel disconnected during your high which you may like if you're looking for a strain to help with anxiety. Tora Bora also helps with nerve damage but will cause dry mouth, so make sure to have your favorite beverage nearby.
APPEARANCE FLAVORS & AROMAS
Green God's Tora Bora had medium sized semi-dense sticky buds that were forest dark green with dark amber pistils and with beautiful broad trichomes. The buds had sweet but sharp piney aromas that were a bit spicy at the same time. Its flavor profile almost reminded me of what a good black hash smells like.
Vaping and smoking Tora Bora almost tasted the same, its flavor resembled crisp pine in the great outdoors with earthy pungent flavors, it was almost had spicy back flavors on the exhale.  I preferred smoking Tora Bora in a joint because it burnt slowly and even, its flavor was a little more distinct when compared to vaping it. Plus, Tora Bora bud is resinous that enhanced the end of the joint with build up quite nicely.
TORA BORA STRAIN RATINGS
Effects Quality:
95points
Smoke & Vape Quality:
90points
I'm stoked that my GreenGod.ca review includes their Afghani strain. it's my first time trying Afghani and I loved it on many levels, I can see why it's so popular. The Afghani buds GreenGod sent me are featured in their $8 Grams menu category, classifying it as AAA+ BC bud.
Afghani is a very old school prehistoric strain, quite possibly as old as the Hindu Kush mountains themselves from where this strain originates, but no one really knows the true history of this strain. This tough Indica/Landrace strain is believed to be the first cannabis to be consumed by mankind. Its heavy resin output makes it a prime choice for the manufacture of hash.
Afghani is most popular on the West Coast, in Colorado, and in British Columbia.
KNOWN EFFECTS & ATTRIBUTES OF
AFGHANI
Relaxing

Euphoria

Reduces Stress
Good for Pain
Helps with Insomnia, Promotes Deep Sleep
Dry Mouth
Afghani (AKA Afghani Kush) is renowned for its euphoric effects that will leave you feeling intensely happy and comfortable in your surroundings, it sure did for me, I was sporting a big welcoming smile for hours. This strain is best suited to treat chronic pain, anxiety, and insomnia. I have knee pain and the Afghani certainly helped with that, my knee was limber and I was feeling spry all over, too bad I was suffering from couch lock and couldn't get out and do anything fun.
APPEARANCE FLAVORS & AROMAS
Green God's Afghani batch had medium sized fat buds that were densely packed and resinous. The buds were light forest green with brassy orange pistils that clung to the frosty sugar leaves. The Afghani buds are quite the spectacle and I couldn't wait to light up a fattie.
The strain had floral scents with an earthy musk aroma, it smelled very natural, distinct, and grounding. When smoked in a joint the flavors were piney and spicy, almost like hash but with more of a natural herbal, woody back flavor. The joint smoked nice and slow, evenly and clean, the exhales were robust and fully loaded with strong flavors. You defiantly know that you are smoking Afghani, nothing else I've smoked tasted quite like this strain.
Vaping Afghani was a real treat, I used my Davinci MIQRO, and loaded it up with a fine grind due to this Afghani strain being so sticky and resinous. In the vape, it tasted woodier when compared to smoking it, and it had a smoother and rich exhale with huge rewarding clouds. I preferred vaping Afghani for its richer smooth flavor.
TORA BORA STRAIN RATINGS
Effects Quality:
90points
Smoke & Vape Quality:
95points
This Cherry Bomb shatter review was enjoyable to write, thanks to Green God online dispensary. The shatter is a sweet and tart balanced hybrid, so I figured "why not write this shatter review while high on Cherry Bomb".
So here we go, you don't need much of this shatter to get you high, on the go and thinking straighter with your left side of the brain! Cheery Bomb is a good all-purpose strain and is primarily known for treating chronic pain, helping with energy levels, and it helps you focus. It's best suited for mellow activities and is great for day time use to help get your mundane chores done. It will enhance whatever you are doing both mentally and physically, for me, I sampled the shatter just after lunch, and it did wonders in the focus and creative departments.
CHEERY BOMB SHATTER KNOWN EFFECTS & ATTRIBUTES 
Happy, Happy, Happy!

Creative

Energy Boost
Focus
Helps with Chronic Pain
Helps with Stress
Shortly after of being high on Chery Bomb sitting at my desk, I found myself intensely focussed and upbeat. My work on this review was the best thing going and there was nothing else that I wanted to do at the time. I kept dabbing and vaping Cherry Bomb while working using my G-Pen for about 90 minutes and went thru half, of the half gram they sent me. It was an intense ride, I could feel the pressure on my brain in overdrive, I felt coordinated and very capable, almost like the magic of Shazam!
TEXTURE & FLAVOR
Green God's Cherry Bomb shatter has nice orangish transparency that is brittle and hard to the touch. It wasn't sticky, messy and hard to work with at all. The only beef I have with this shatter is that it came all broken up inside its silicone container, shatter often comes this way when you buy shatter online. I prefer one slab of shatter, its easier to handle and you lose less, shards of shatter tend to take a life on for themselves and pop around like they are magnetized.
Vaping the shatter was nice, typically shatter doesn't have much flavor in respect to its strain's flavor profile. The shatter taste had mild flavors, almost like a very subtle fruity red table wine. There were no unwanted butane flavors, it tasted very clean and you can tell it was made by professionals.
CHERRY BOMB SHATTER RATINGS
Shatter Appearance:
75points
Effects Quality:
100points
Green God Ratings & Final Thoughts
I hope my GreenGod.ca review was helpful for you. If you have any questions, please post them in the comments section below, and I will answer them ASAP.
Cheers,
The Chronic Beaver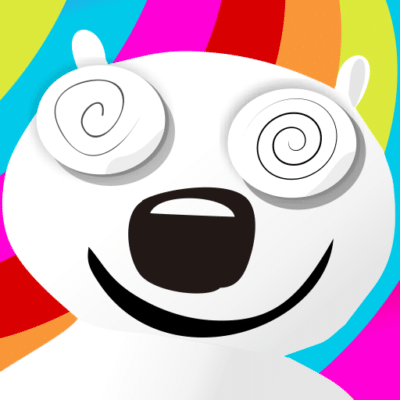 Hey, have you heard the one about my Illegal Grow-op?
FINAL THOUGHTS - Green God have a focussed menu with quality BC bud and shatter at good prices. You will get value for your money, and be sure to check their rotating coupons for even better value.