Welcome to my Bulk Buddy Review
Quite possibly the home of the best $99 ounces online in Canada.
My Bulk Buddy review and unboxing takes a look at cheap ounces in Canada, with $99 ounces, $89 ounces, $79 ounces, and so on. So far in 2020, cheap ounces has been going off the rails, so many online dispensaries are running with these types of weed deals, it's hard to keep up. But, is the weed quality there? How can good quality weed be this cheap? Let's break it all down.
This review also covers:
Bulk Buddy's dispensary profile
Service and support review
Coupons, promos, and wholesale discounts
Unboxing review, and photo gallery
$99 ozs review (Blueberry Cheese Cake and Alien OG strains)
Final rating, and final thoughts
Canada Cannabis Dispensary

Review – Dispensary Profile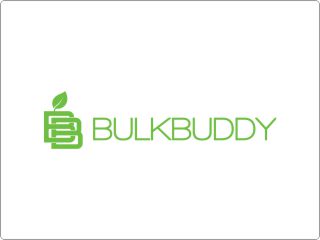 Bulk Buddy online dispensary is based out of Vancouver, BC. They keep standards high when it comes to their weed quality, packaging, shipping, and security, it's how they roll! They also have deep experience with sourcing some of the best BC bud and retailing it at competitive prices. The bud I've smoked from them burns clean and is very effective.
Bulk Buddy's menu is a curated collection of cannabis from AA to AAAA quality, with pre-rolls, shake, trim, and with crazy ounce specials. They also have a nice concentrates menu that's value priced when you buy in bulk, 1/2 ounce and above. Featuring, $525 ounces of high quality shatter, hash, diamonds & sauce, live resin, and budder. You will also find lots of Edibles at Bulk Buddy from most of Canada's popular cannabis brands with tinctures and oils. What you won't find is a lot of  CBD products, such as topicals, and no vape pens are to be found, but I believe they are planning to add them to the menu soon.
Is BulkBuddy.co Legit?
Bulk Buddy online dispensary are cannabis experts with deep experience in the industry. Their website is secure, fast, and optimized for the best user experience, leaving out guessing games and related challenges associated with buying weed online in Canada.
Yes, Bulk Buddy is Legit
They are a trustworthy online dispensary. My experiences with Bulk Buddy have been all good, and their customer support is responsive via email.
WEBSITE SECURITY - SSL certificate, 256-bit encryption
CUSTOMER SERVICE - Knowledgeable and responsive
PRODUCT QUALITY - Excellent value priced BC bud
Bulk Buddy Service & Support Review
Service and support at Bulk Buddy is right up there with other top online dispensaries in Canada. It's mainly managed through email, with no live real time chat or virtual budtender. Bulk Buddy are also active on social media and are available on Reddit, Instagram, and Twitter for your support related inquires.
I found their email support to be responsive, courteous, and thorough. Bulk Buddy answered my questions with the needed information required for me to move forward. As a result, back and forth emails were minimized, that's a big plus for me! 
When is comes to Bulk Buddy's service, as in, the end result delivery, continue reading, my unboxing review covers this in more detail.
So, Bulk Buddy gets a green check in the customer service and support department.
Bulk Buddy
Coupon Codes & Promos
All my online dispensary reviews include their promotions and coupon codes, here is what Bulk Buddy has to offer.
5% off Bulk Buddy coupon code: BULK5
Free shipping via Xpresspost on orders over $100
Rewards, earn points at Bulk Buddy with your purchases and reviews on social media. Spend $1, and earn 1 BB point / 100 BB points = $1 store credit
Mix & Match Bulk Weed Discounts
(applies to dried cannabis only)
45% off 8 or more ounces
35% off 3 or more ounces
15% off 2 or more ounces
15% off 2 or more quarter pounds
7.5% off 2 or more half pounds
Bulk Buddy's $99 ounces Canada is also a promotion that can't be overlooked, learn more about them below.
Bulk Buddy Dispensary

Unboxing Review
 and Photo Gallery
When my little white box stuffed with 2 $99 ounces arrived by Canada Post, I was excited to get into it and see what their ounce specials are really like.
I ordered 2 ounces of flower for this Bulk Buddy review:
28 grams of the Blueberry Cheesecake Strain (review can be found below)
28 grams of the Alien OG Strain (review can be found below)
Unboxing
Bulk Buddy sent me the 2 ozs that arrived in 2 business days, from Vancouver to Vancouver Island, so I was expecting the order to be delivered quick. The order was professionally presented in a plain labeled small white box that was taped closed meticulously like surgeons prepared the order. The box contained a sealed silver vacuum bag (as seen in the photo gallery) concealing the weed inside. Inside the silver bag was the individually packaged $99 ounces, each in a zip-lock type clear pouch made of heavier plastic. The ounces were labeled appropriately but the weight was not indicated, no biggie! 
The overall presentation was discreet, smell proof, and pro. It felt like a no frills experience of value, but the BC bud felt even better. Value and high quality weed mixed together means excellence all day long!
Unboxing Photo Gallery
I'm an amateur photographer with an iPhone, lightbox and Macro lens, fun, fun, fun! I am upgrading my equipment soon.
Bulk Buddy Review – The Best $99 Ounces Canada 
2020 is seeing the rise of $99 ounces of weed online, and the quality is getting better and better as this year continues on. Of all the cheap ounces I've tried, Bulk Buddy has the best $99 ounces in Canada so far. It's all AAA to AAA+ quality weed that will satisfy most quad hunters, in the "high" department anyways.
Bulk Buddy has a $69 to $109 OZ dedicated page that has over 20 strains on it. It's a curated collection that has special ounce promos slashed by 25 to 45%. These weed deals are great for people who don't necessarily want to buy weed in bulk, but who still want a great price on their ounces of weed.
I had 2 ounces of Bulk Buddy's AAA budget strains, and I was skeptical at first, as I am kind of a spoiled weed snob these days. I'll tell you that I was very impressed with its quality, and potency, and my friends were as well. For $99 an ounce, you cannot go wrong, the only things that suffered when it comes to quality are detailed in my ratings below.
$99 Ounces Canada Review – Blueberry Cheesecake Strain
Blueberry Cheesecake is a hybrid strain with THC levels between 18 to 26%, and with no CBD levels worth mentioning. The batch I had defiantly hit higher THC levels, I would say 22% plus. The strain is a cross between Blueberry and U.K. Cheese. Notably, this genetic profile is identical to that of Big Buddha Seeds' strain Blue Cheese; it is possible (albeit unclear, given this strain's limited documentation) that Blueberry Cheesecake is, in fact, a distinct phenotype of Blue Cheese itself.
Blueberry Cheesecake Strain Ratings
Grade:

AAA

Cost:

$99 oz

(28 grams)
Bud Size:

7/10

Small to medium, more on the medium end, typical for this strain
Bag Appeal: 

7/10

Nice dense, tightly trimmed nugs, with ample orange pistils and trichomes. Would love to see a few larger nugs though
Cure & Humidity: 

9/10

Professionally cured, with dankness levels we all want
Smell: 

8/10

Blueberry, fruity, and slightly cheesy, like a bright spring day
Taste: 

8/10

Pungent, earthy, with fruity undertones and exhales
Buzz Quality: 

9/10

Strong head buzz at first, made me feel like being social and creative. The high peaks out and settles you down into a pain free relaxing state
Harshness vs Smoothness: A smooth and favorable strain, not harsh, with potent, rich exhales
$99 Ounces Canada Review – Alien OG Strain
Alien OG is a hybrid cross of Tahoe OG and Alien Kush, with THC content from 22 to 26%, and CBD >1%. It is said that "Alien OG offers a soaring psychedelic high with roughly equal parts cerebral stimulation and and physical relaxation". I can attest to that, but the strain felt heavier on the cerebral stimulation side of things.
At the time when I got Alien OG delivered, it was listed on the $69 to $109 OZ dedicated page, priced at $99 per OZ. It was the best $99 ounces I've sampled to date. Its still on sale, but at a higher price, at $130 an ounce, a great weed deal regardless.
$99 oz Alien OG Strain Ratings
Grade:

AAA

Cost:

$99 oz

(28 grams)
Bud Size:

8/10

Medium, with sparse smaller nugs mixed in
Bag Appeal: 

8/10

Dense, tightly trimmed beautifully shaped nugs, with lots of trichomes
Cure & Humidity: 

7/10

Professionally cured, a little on the dry side
Smell: 

9/10

Earthy, woody, with citrus sweet scents
Taste: 

8/10

Pungent, dank, earthy, rich thick exhales, a true pleasure!
Buzz Quality: 

9/10

A quick strong trippy head buzz that lasted for hours, it was a 1000 thoughts per second kind of high.
Harshness vs Smoothness: A smooth deep strain, not harsh
Final Ratings & Final Thoughts
I hope my Bulk Buddy review was helpful and informative. If you have any questions about this online dispensary, please post them in the comments section below, and I will help the best I can.
See more deals for cheap ounces in Canada, with $99 ounces, $89 ounces, $50 ounces and more.
Cheers,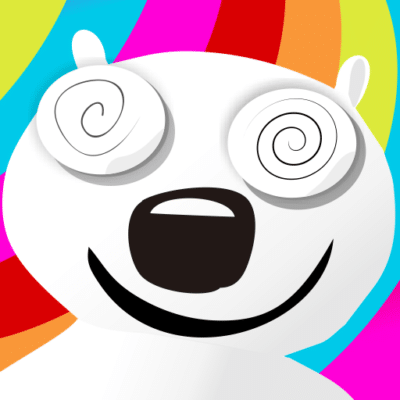 The Chronic Beaver
FINAL THOUGHTS - Bulk Buddy does indeed have the best $99 ounces in Canada, with some great bulk discounts for medical marijuana users and chronic smokers alike.