This report features detailed charts on the most affordable options for ounces of weed, and concentrates like shatter, and hash, all of which are obtained from the highest-rated online dispensaries.
Discovering the most cost-effective ounces in Canada and cannabis deals from budget-friendly online dispensaries can be time-consuming without the right guidance. Online dispensaries offer a broad range of cannabis products sold by the ounce, including:
This report is designed to guide you in purchasing the best value ounces online, through a weed comparison chart and a list of the top 5 online deals for budget cannabis.
Recommendations are provided with accompanying reviews, weed grades, and product availability. Moreover, a detailed breakdown of the leading online dispensaries for the most affordable ounces is also included. Discover the best value for your money in terms of cheap ounces like: $50 ounces, $99 ounces of weed, and up.
Lastly, the report concludes with a brief Q&A, a directory of the best budget ounces of weed listed by the gram and price, with my closing remarks.
Best cheap ounces of weed Canada – top 5 list.
Updated July 10, 2023. Here are the top 5 budget ounces ranging from AA to AAAA quality.



Cheap Ounces of Weed Chart as of July, 2023

WEED QUALITY/ OUNCE PRICING

AAAA on sale at $89 per ounce

Outdoor strain, 1 ounce for $27.99

AAAA potent small buds at $99 per ounce

AAAA popcorn buds, $90oz / $300 QP (4ozs)

AAAA at $120 per ounce / $375 QP (4ozs)
If fancy yourself a concentrates lover, take a look at the these Hash and Shatter deals by the ounce:
Weed comparison guide by the ounce.
This chart shows the best places to buy cheap ounces online in Canada. Sorted by weed quality grade and sourced from the top reviewed online dispensaries.
Best online dispensaries for cheap ounces of weed and concentrates.
The Grow House Online Dispensary

The Grow House has some of the best cheap ounces of weed and shatter online with a large menu offering and everyday good value so your hard-earned money doesn't go to waste. They always have $2 grams, $3 grams, and $5 grams on sale that are better quality than you might think. There is also half price shatter on sale making for cheap ounces of high quality nug-run shatter. Needless to say that the budget buds at The Grow House are something to look at more closely:
Some of their best cheapest ounces online right now:
Note – The budget strains sell out quickly, but new ones are added daily.
2 ounce greenhouse special of AA OG Kush – $49.99
3 ounce greenhouse special of AA OG Kush – $69.99
1 ounce special of AAAA New York Power Diesel flower – $159
1 ounce of Superman domestic AAAA Hash – $125
1 ounce of AAAA shatter sale (mix & match) – $364
View all the current special deals
The Grow House Homepage
The Grow House Reviews
The Canna Society

The Canna Society has the lowest priced quads of weed (AAAA) you will find online. The same goes for their trips (AAA). Their cheap ounces range from $69 to $130, and it's all west coast grade cannabis, the best from the west!
Here are a few examples of their cheap weed deals:
Donkey Butter AAAA (Indica) – $130 per ounce
Lady Boss AAAA (Sativa) – $129 per ounce
Galactica OG Smalls AAAA (Hybrid) – $69 per ounce
Sherbet Cookies AAA+ (Sativa) – $99 per ounce
See their AAAA flower pricing – view menu
See their AAA $99oz or less pricing – view menu
My Canna Society unboxing review
Low Price Bud Direct

Cheap ounces at Low Price Bud includes amazing prices on all their strains (AA to AAAA weed grades) as well as their mix and match concentrates. You can get an ounce of shatter for $450 and pick and choose your favourite strains.
You can find all their cheap ounces simply by visiting their website, all the weed deals and coupons are presented to you front and center. Or browse for cheap ounces by following the links below:
$70 ounces, $60 ounces, and $50 ounces – View menu
$80 ounces AAAA Popcorn Buds – View menu
Wholesale and Bulk Weed Shop – View menu
420 Sales/ Deal of the Week – View menu
Haute Health Online Dispensary

$2 grams, $3 grams, $4 grams, $5 grams, all the way up to $9 grams all make for some great cheap ounces of weed at Haute Health. No matter if you're into budget buds or top-shelf AAAA+ strains, you will always get an amazing price on ounces of weed and concentrates (Shatter, Live Resin, and Hash).
Here is the best part… Haute Health are coupon code fanatics and also love to slash their prices in their daily deals section. 
I also did an unboxing review of Haute Health and was very impressed with their budget strains and cheap shatter.
50% off coupon code: TCB50 (unlimited uses, excludes $2-$5 grams, $15 shatter & smoking daily deals).
Best $99 ounces of weed or less.
Here are my top picks for $99 ounces of BC Bud. The following recommendations are reviewed by me personally and the Vancouver online dispensaries carry a good selection of budget strains, but the catch here is that all the cannabis is AAA+ quality – bonus! 
Budlyft has an impressive selection of $99 ounces of AAA grade cannabis. I reviewed it and found the quality to be excellent with great bud structure while being a smooth smoking experience.
Some of their AAA $99 ounce specials include:
Wedding Cake Indica Strain – AAA- 1oz $140 $75 / 2ozs $280 $150
Gelato Hybrid Strain – AAA 1oz $169 $89 / 2ozs $336 $178 / QP (4ozs) $672 $336
Black Diamond Indica Strain AAA – 1oz $89 $60 / 2ozs $169 $120
OG Kush Indica Strain AAA 1oz $99 $60 / 2ozs $189 $120
$99 weed ounces or less – view menu
My Budlyft unboxing review
---
$99 ounces of AAA to AAAA weed at Green Society.
I am no stranger to the cannabis from Green Society. I reviewed lots of it and the quality has always been there. Here are two of my strain reviews from this mail-order marijuana shop: The Vision strain review, and Durban Cookies strain review.
Their cheap ounces section is loaded with all sorts of weed deals of various grade qualities. They even have AAAA weed in this section that's heavily discounted to $99 an ounce or lower sometimes. You will also find $69 budget ounces, good quality AAAA popcorn buds at $99 per ounce, and much more.
See all the strains at $99 or less – view menu 
My Green Society unboxing review 
$100 ounces or less at Crystal Cloud 9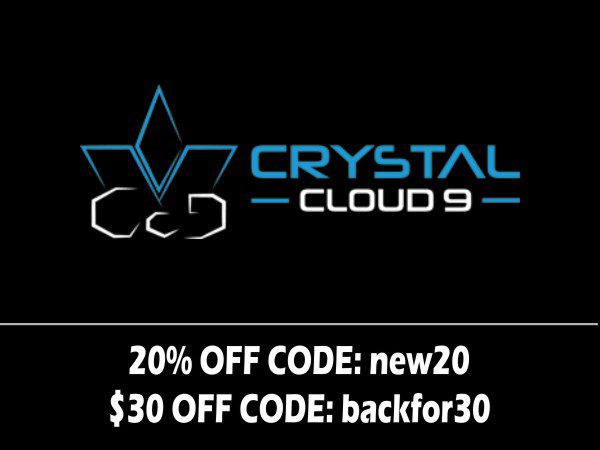 Take a look at Crystal Cloud 9 and their $100 ounces or lower category. Some of the AAA strains are priced at $89 an ounce if you can believe it. I also did an unboxing review for this mail-order marijuana shop and shared their weed with my friends. We all loved it and had a great time around the fire blazing up a storm and laughing our asses off.
$100 weed ounces or lower – view menu
My Crystal Cloud 9 unboxing review
Best budget ounces list by price and gram.
---
Please note: You can add coupon codes to your first order and even codes for repeat orders in some cases; see my online dispensary Canada coupon codes page for a complete list. If you order bulk weed online, your costs per ounce will be significantly lower.
---
Three questions were answered to help find the best cheap ounces in Canada.
1) How do I know if the quality of the weed is any good at such low price tags for 28 grams?
For the most part, you get what you pay for when it comes to buying cheap ounces in Canada unless you find a limited-time killer flash sale. If you buy $2 grams online, don't expect high-quality weed for that price, expect the marijuana to be one step above shake and trim, or as I call it "headache weed". Alternatively, if you buy AAA+ $99 ounces, you can expect some good quality weed that smokes well and will satisfy most consumers except for all the weed snobs out there who only smoke super quads.
The weed grading system in Canada can help as it describes AA to AAAA weed quality and what to expect.
2) What online dispensaries can I trust with the best prices by the ounce, service, and weed quality?
The online dispensaries mentioned above in the comparison chart are all trustworthy competitive businesses that ship Canada-wide within 2 to 5 days depending on your location. Also, take a look at my top 6 online dispensaries list for the best service and weed quality with reviews.
3) When are the cheapest ounces available online in Canada?
You can get the best weed deals by the ounce online starting in late spring and throughout the summer and early fall months (April 15 to October).
---
Top 8 directory for the best budget ounces of weed in Canada.
Each online dispensary listing includes reviews and is listed starting at the cheapest. Many of the listings include great deals and discounts for cheap bulk ounces of weed and concentrates (shatter, live resin, diamonds, hash, cannabis oil, and more).



Cheapest Budget Ounces Canada Directory

50% off coupon: CB50 (unlimited uses) - Up to 78% off daily deals

20% off code: New20 (get free weed with every order)

20% off code: Chronic20 - Budget buds, $60 & up

20% off coupon: CBBL20 (comes with 3.5g of free weed and gifts)

Exclusive $20 off discount code: Chronic20 (first order comes with lots of free gifts)

My unboxing review is coming soon.

20% off code: new20 - $30 off code: backfor30
To conclude.
Buying cheap ounces online is subjective, your weed preferences dictate what cheap ounces actually look like. For example, if you're only into AAAA weed, you know the top-shelf stuff, then a cheap ounce of weed would cost between $120 to $200. On the flip side, if you're a budget weed enthusiast and prefer quantity over quality, then a decent cheap ounce should run you between $50 to $89.
Cheers,
The Chronic Beaver