This Burmese Kush review was made possible by Speed Greens Online Dispensary. They were kind enough to send The Chronic Beaver a sample of their AAAA grade Burmese Kush so we can share the good word about this shady but impressive strain with our fellow connoisseurs and fanatics.
We know that most cannabis connoisseurs here in Canada want strain information on its lineage, strength, type of high, and cultivation information, and with pictures, can never have enough pics! So our review is focussed around this information to help serve our cannabis in Canada community the best way we know how.
Join in on this review.
Let everyone know what you think. There is a rating box at the end of this review where you can rate Burmese Kush for yourself, and we would love to hear your personal review in the comments section at end of this post.
Burmese Kush was initially bred to express the mind and body buzz of both Sativa and Indica strains. The breeder of this intriguing strain is TH Seeds. The strain was created in The Netherlands where it is commonly referred to as Buku, for short, especially in Amsterdam coffee shops.
This well-balanced hybrid tends to give users a calm, mellow perspective and produces aromas, smoke, and vapor that will delight any fanatic, it certainly did for me, more on that below.
Buku is a cross between the popular medical marijuana OG Kush and an original Indica from Burma with an unknown genetic origin. Despite its rather vague lineage, Buku is actually an award-winning strain that was included in the HighTimes Top Ten Strains of 2007.
Burmese Kush Image Gallery
Provided by: Speed Greens and The Chronic Beaver. Submit your own photo of Burmese Kush to us, and we will be happy to publish it in this image gallery for you, with full creds of course.
Growing Burmese Kush
Unfortunately, Burmese Kush is not the easiest strain to cultivate as it requires a lot of attention from the grower. Nonetheless, being a hybrid as it is, the strain can be cultivated either indoor or outdoor. Note that for indoor cultivation, SOG method is the most frequently utilized method.
Outdoors, the strain can thrive in sunny climates. Although, prospective growers are advised to plant the strain in a sheltered spot. Also, keep in mind that Burmese Kush is quite susceptible to mold and mildew when its growing environment gets too warm and humid.
Flowering Time
Indoors
Indoors, Burmese Kush's flowering time should take 60 to 65 days. Given sufficient attention and care, the strain can produce an indoor yield of about 12 to 14 ounces per square meter.
Outdoors
If cultivated outdoors in its ideal growing condition, the nugs of Burmese Kush should be ready for harvest by late September. Consequently, the strain should be able to produce a yield of about 14 ounces or more plant.
The Chronic Beaver's Review of Burmese Kush Provided by Speed Greens Online Dispensary
The Burmese Kush (Buku) sample Speed Greens provided is one of their AAAA premium balanced-hybrid strains.  The sample included 2 medium green colored nugs that were dense, and large to medium-sized. They had a fair amount of trichomes and were expertly trimmed and cured, BC grown bud at its best!
Unpacking & Fragrance
The Burmese Kush came in a vacuum sealed bag with 3 other samples each in their own pill bottle with airtight containers that included a Boveda pack for good measure. The Buku container was properly labeled with the stain name, weight, and appropriate warnings. There was no overkill with the container usage, as in wasted packaging, a perfect sized container for the perfect amount of BC bud. When we opened the pill bottle, wow, the Buku's smell commanded our attention and senses, it filled the air with deep earthy and fruity fragrances.
Flavors
My test crew and I smoked this strain in my DaVinci IQ vape and in a few joints using Zig Zag blues, yup, we are old school! In the vape, the Buku performed outstandingly well. Normally in a vape, when it first reaches temp, the first few draws only provide weak clouds, but not the Buku, the very first draw filled my lungs with a dense, "dank" cloud of vapor. The flavor is almost like black licorice mixed with BC Fir and Yellow Cedar undertones. If you have ever been in a temperate rain forest out here in BC, then you'll know what I mean.
In a joint, the Buku smoked great. We rolled it tightly, using a filter, and it burned evenly, slowly, and well just perfect, it was cured superbly and we couldn't ask for anything better. In the joint, the flavors were a bit different than in the Vape. It was less BC dank, more tropical or fruitier if you will, that produced some serious exhales of thick earthy and berry tasting smoke. Note: Make sure to have plenty of your favorite beverages on hand, Buku gives you some serious dry mouth, or "Pasties" as we like to call it.
Effects
How did Buku effect us? Burmese Kush is known to be a creeper, but not for us, Speed Green's Buku hit us right away, we figured that was the Indica side of this strain doing its job. What did creep up on us though was an overabundance of calm positivity and outbreaks of laughter, our creative sides kicked in and all hell broke loose in a strange, mellow and organized kind of way.
Negative Reactions
Apart from the serious dry mouth I mentioned, the Buku gave 2 members of our test team dry eyes and one with a bit of paranoia, but she's always paranoid.
Final Thoughts
The Burmese Kush is indeed a well-balanced hybrid, we felt the Sativa and Indica effects almost individually with strong feelings of calmness, positivity, and happiness that surged on and off for hours. Speed Greens supplied us with beautiful buds, that smelled like you're walking through a BC forest and tasted almost the same. It smoked excellent both in a joint and in a vape, we were all impressed, to say the least.
Burmese Kush Ratings & User Reviews
The Chronic Beaver and the cannabis-loving community would love to hear about your experiences with smoking, consuming, and growing Burmese Kush. Please rate this strain below and review it in the comments section at the bottom.
Cheers,
The Chronic Beaver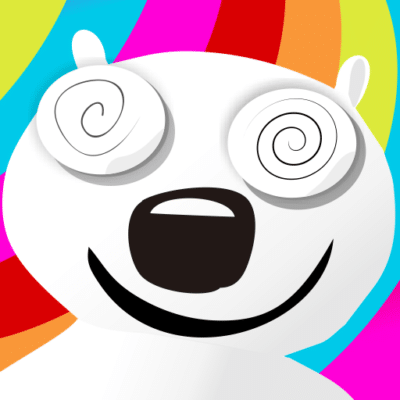 Hey, have you heard the one about my Illegal Grow-op?
Thank you for your rating, share your thoughts on this strain by leaving a review in the comments section below.