Calling all canna-curious tourists looking to staycation in Canada's cannabis-friendly horizons. Cannabis tourism Canada is an exciting new sector that provides a whole new experience to the travel-ready cannabis connoisseur.
Cannabis tourism is an emerging industry in Canada and, while still navigating evolving laws and regulations since its legalization in October of 2018, has found a promising niche in the vacation activities and 420 rentals category. While the concept of Cannabis tourism is still fairly new to Canada, the goal is to provide a laid-back atmosphere which encourages weed-loving tourists to participate in our legal cannabis market while enjoying Canada's unique beauty. So, chill out, and take at look at some of the activities that are a blast for your next staycation within our borders.
About Cannabis Tourism
Cannabis tourism hopes to become a strong, stable industry as the laws level out  and hospitality businesses find their footing, plus let's not forget about COVID.  Cannabis is still in its early days of legalization which means there are a lot of adjustments and fine-tuning to be done, but we can look forward to interesting developments in the years to come.
Cannabis tours, cannabis yoga, kief cafes, and vape lounges are some of the unique ideas Canadians have dreamt up and hopefully, in the years to come, we will see these dreams come to fruition. Cannabis tourism in Canada is a unique market and there is a multitude of activities to choose from.
Cannabis Tourism Activities
For the uninitiated, there's a lot to discover when it comes to cannabis and other cannabis-related activities in Canada.
Dispensary Tours
The best place to start is at a local dispensary; simply search Budhub Canada to find a dispensary near me or elsewhere to locate regional cannabis stores. Depending on where you're looking to stay, some areas offer dispensary tours to help novices explore products and offerings for the first time. Dispensaries are fantastic locations to visit and to learn about cannabis and strain differentiation, as well as smoking tools and gear.
More about Hotel Zed on Budhub
Speak with your local budtender and ask for some of their recommendations; often they can provide useful insight into the strains and how to make the most out of your smoke sessions.
420 Dining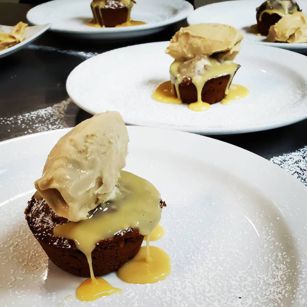 If you've ever gotten the munchies after enduring a lengthy smoking sesh, then you can appreciate how well food and cannabis go together. A match made in heaven, there are a few places that offer culinary experiences for those looking to sample the effects of THC-infused cooking.
Canada will see this sector grow in the years to come as cannabis regulations eventually loosen. Make sure to ask around for local 420 chefs who cater or provide in-suite 420 dining during your next Cannabis staycation, it's quite the treat that you will not forget anytime soon.
The Nomad Cook – 420 dining experiences
Cannabis Cafes
Smoke lounges may see a resurgence with the legalization of recreational cannabis, and both Canadians and tourists alike are eagerly awaiting these spaces! Since the very recent legalization of edibles (also known as Legalization 2.0), Canadians are going to see THC and CBD treats come to their dispensaries infused with ganja goodies.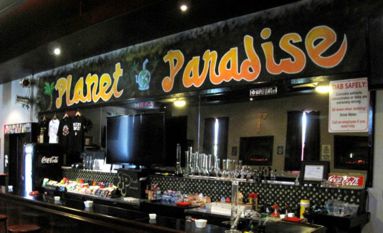 Visit Plant Paradise – Indoor Vape Lounge Toronto
Cannabis cafes are a wonderful place to grab a coffee and settle down with a good book, puffing away on your preferred strain. Better yet, meet with a small group of friends and enjoy the conversation as you sip gourmet coffee while toking quality cannabis.
Pot and Painting
Call it what you want: grass, Mary Jane, whacky tobacky, jive cabbage, Devil's lettuce. They're all (unofficial) names for the same plant. If there's one thing people generally agree on, it's the creativity-enhancing effects of cannabis which is why groups of paint enthusiasts decided to organize a "pot and paint" event.
For those seeking to observe rather than interact, art walks and tours are also available.
Festivals and Events
With cannabis being legal, many festivals and events are choosing to place smoking areas for those looking to imbibe and jive. Become embroiled in Canadian folk festivals while listening to indie music and enjoying the afternoon. So spark up and kick back!
> Check out Lift&co updated 2020 list of Canadian cannabis events (please note that most cannabis events are postponed or canceled during COVID 2020).
Spa, Yoga, and Massage
Looking to unwind while sampling some of Canada's finest weed? Perhaps a replenishing spa treatment would do the trick or a guided yoga session to relieve stiff muscles. The healing properties of cannabis are known but have yet to receive the credit deserved.
According to some studies, cannabis has been found to harbor the same, if not greater, pain-reducing capabilities as that of codeine! Good news for anyone who's sore from flights or car rides and needs a therapeutic painkiller!
Spiritual Retreat
Good cannabis is nothing short of personal nirvana, rolled up right there in your pocket. For tourists so inclined they can open themselves up to having a canna-enhanced spiritual experience with a variety of workshops and retreats. Following through a calming guided meditation while under the soothing effects of cannabis is sure to put you at ease.
Cannabis Tourism Canada – Eco Tours
Canada is a truly beautiful nation with its massive, snowy mountains, pristine lakes and forests, and gloriously open prairie skies. No matter where tourists decide to stay, there's something to see and experience in each province, which is uniquely Canadian.
Canna-Eco tours are quickly becoming a popular draw for tourists looking to go for a breathtaking guided hike whilst high. Take in the sights while toking and experience total rejuvenation.
Take a look at CannaTours, based out of Victoria, BC Canada. See Vancouver Island from your uplifted point of view – Visit Website
Camping & Cannabis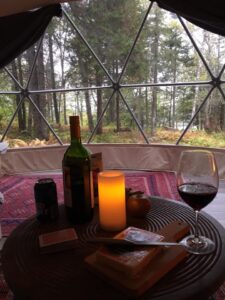 If you'd prefer a tent to a mattress, look no further than Canada's cannabis-friendly campgrounds. Parks Canada has stated that you're permitted to enjoy cannabis on your campsite within any national park. Opening up a vast amount of campsites to enjoy for those who relish in roughing it.
Bayview Cannabis Retreats – Glamping 420 friendly Yurts in New Brunswick