Chocolate Kush Strain Review – It fits the bill to chill!
This amazing Chocolate Kush strain review was a fun ride, wow! This super heady Chocolate Kush of the ever-popular Kush family is traditionally a reliable hit amongst the crowds and it comes on strong, hard, and fast. This strain has a steady escalation that's noticeable after your finished partaking on this delicious treat. No worries though, because you won't even notice that unless you happen to look at the clock after venturing down some trippy paths to distraction.
This strain review includes the following:
Chocolate Kush Photo Gallery
Effects and Medicinal Benefits
Review, Information, Profile
Final Ratings and Final Thoughts
Join in on the review.
My friend Amanda and I collaborated on this review, and we would love to hear from you. Do you have first-hand experience of the Chocolate Kush strain? How did you like it? Let everyone know and leave your own review in the comments section below.
Chocolate Kush Photo Gallery
This version of Chocolate Kush came from Speed Greens Online Dispensary (link to strain).
Chocolate Kush Strain Effects & Medicinal Benefits
Cannabis affects everyone differently, the below effects are not to be considered as medical advice, always seek a health professional before using cannabis for a medical condition.
Chocolate Kush Strain Review, Information, Profile
Chocolate Kush is a blend of Chocolope and Kosher Kush, a potent pure sativa and an indica dominant hybrid respectively resulting in a sativa/indica ratio of 30:70.
The
Chocolate

Kush Experience

I enjoyed this strain while the wind was blowing around me on a warm day of the last weekend of summer on the southern tip of Vancouver Island.  It did, as mentioned totally fit the bill to chill on a day ripe with frantic end of summer angst. Chocolate Kush had the power to create a bubble of peace and tranquility around my sun drenched spot on the deck. I knew full well that swirling in all directions around me there was frantic chaos to eek out the last moments of summer but with Chocolate Kush on board boy was I enjoying life!

I also noticed enhanced auditory qualities that would make this strain awesome for listening (or dancing for that matter) to some tunes. The neighbors wind chimes were decidedly angelic alongside the percussion of the wind dancing across the leaves. Well that right there is what this strain does to you. Absolutely like Whoa Dude come check this out! Be prepared to enjoy watching the world roll by. A perfect all around crowd pleaser with some heady light couch lock. I can imagine this would be a great strain for insomnia and depression as well with its euphoric and uplifting effects.
Bag Appeal
These amazing big buds are olive green in colour and are absolutely covered and I mean covered in trichomes that are a delightful sparkly bonus to the gorgeous orange red pistils that dance across the surface of these beautifully trimmed buds. Chocolate Kush scores big in the bag appeal department, you won't be disappointed.
Flavor and Aroma
When I cracked my big beautiful nug open, this strain had a noticeably strong chocolate aroma with hints of vanilla nestled amongst its skunky fragrance. The flavor is sweet like its name would suggest but it's a skunky sweetness that compliments every other aspect of what this strain offers. My Chocolate Kush smoked very clean and even while being a smooth delight on the inhales and exhales.
Chocolate Kush Final Ratings & Thoughts
Be a part of this Chocolate Kush strain review, and leave your comments below. If you are interested in picking up some Chocolate for yourself, Speed Greens has limited stock (link to strain), and BMWO has some as well (link to strain).
My final ratings and thoughts are detailed below as well.
Cheers,
The Chronic Beaver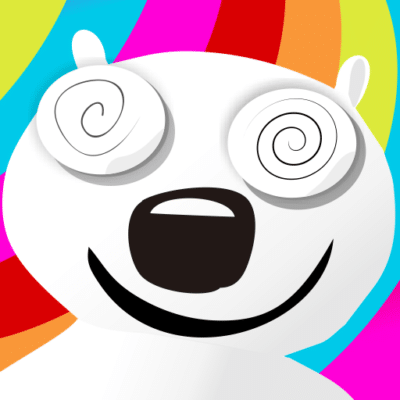 Final Thoughts – Chocolate Kush is a sweet treat for all of your senses. From its beautiful bag appeal to its hypnotic scent and euphoric effects, this strain is worthy of a try any day, any time.