Welcome to my Chronic Post Review
My Chronic Post review and unboxing takes a look at their free welcome bundle for first time customers with three strain reviews. I thought it would be a great way to assess the quality of their strains and show what this is online dispensary is all about if I reviewed their free welcome bundle.
Chronic Post

Review – Dispensary Profile
Chronic Post online dispensary is based out of British Columbia and are an established shop with BC sourced cannabis from some of the best craft growers in the province. They have a solid reputation for value, fast processing, and for customer support and service.
Their menu consists of a wide collection of cannabis strains from AA+ to AAAA quality, with shake and trim, and with nice $99 ounce specials. They also have a full concentrates menu, CBD menu, edibles menu and with lots of vapes and carts to choose from.
Is Chronic Post Online Dispensary Legit?
Chronic Post online dispensary have a long history in the Canadian cannabis industry and are firmly established. Their website is secure, fast, and professionally designed for the best online shopping experience.
Yes, Chronic Post is Legit.
They are a trustworthy online dispensary. My experience with Chronic Post was positive with knowledgeable and responsive customer support.
WEBSITE SECURITY - SSL certificate, 256-bit encryption
CUSTOMER SERVICE - Knowledgeable and responsive
PRODUCT QUALITY - Superb, sourced from BC craft growers
Chronic Post Service & Support Review
Service and support at Chronic Post is first class all the way. They are committed to providing top-tier customer support with managed services that are organized and professional. You can reach out to their support team via real-time live chat, by email, or by using their online form mail.
When I ordered the free welcome bundle, I had some questions around the strains I'll receive and shipping. I tested their email support to see how fast they will respond, and Chronic Post got back to me in 75 minutes. In my book, that's responsive service.
Chronic Post also has a satisfaction guarantee, if you are not completely satisfied, contact their support team, and they will make it right for you. Also, if your order is lost or stolen they will reship it at no additional expense to you.
Chronic Post earns a green check in the customer service and support department.
Chronic Post

Unboxing Review
 and Photo Gallery
When my welcome bundle arrived by Canada Post, I was intrigued to see how the free grams of weed would measure up.
The free welcome bundle included:
1 gram of Blue Cheese (review can be found below)
1 gram of Godfather OG (review can be found below)
1 gram of Tom Ford Bubba (review can be found below)
Unboxing
The little white box Chronic Post sent me arrived in 3 business days.  The order was professionally presented in a plain labeled small white box. The box contained a clear vacuum sealed bag (as seen in the photo gallery) with the three grams of weed inside. Each gram was individually packaged in a zip-lock type black pouch and they were labeled appropriately as expected.
The overall presentation was discreet, smell proof, and professional. For the big cost of $0.00 and only $15 for shipping, you can't go wrong.
Unboxing Photo Gallery
I'm an amateur photographer with an iPhone, lightbox and Macro lens, fun, fun, fun! 
Chronic Post Review – Free Welcome Bundle
The free welcome bundle Chronic Post offers is a good way to try out this online dispensary without spending too much money to see how their quality measures up when it comes to cannabis and service. The welcome bundle is intended for first-time customers and comes with 3 grams of weed for free, and you can request specific strains as well. All it costs you is the flat $15 shipping fee.
I sampled the 3 strains over a few days in my portable vape and in a few joints that I shared with friends before the COVID outbreak. We found the overall quality of the BC bud was great, all the strains presented well and smoked clean, and even.
Final Ratings & Final Thoughts
I hope my Chronic Post review was helpful and informative. If you have any questions about this online dispensary, please post them in the comments section below, and I will help the best I can.
Cheers,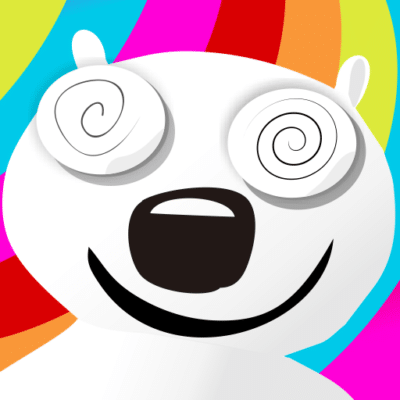 The Chronic Beaver
FINAL THOUGHTS - Chronic Post have a great free sample value offering for those who prefer to try their weed before committing to a larger purchase. Combine their top tier customer service, high quality cannabis, and you can't go wrong.