Welcome to my Chronic Post Review
My Chronic Post review and unboxing takes a look at their free welcome bundle for first time customers with three strain reviews. I thought it would be a great way to assess the quality of their strains and show what this is online dispensary is all about if I reviewed their free welcome bundle.
The review also covers:
Chronic Post's dispensary profile
Service and support review
Promotions and discounts
Unboxing review, and photo gallery
Three strain reviews, Blue Cheese, Godfather OG, and Tom Ford Bubba
Final rating, and final thoughts
Chronic Post

Review – Dispensary Profile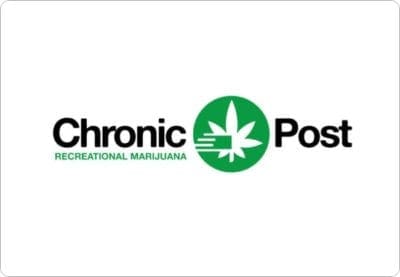 Chronic Post online dispensary is based out of British Columbia and are an established shop with BC sourced cannabis from some of the best craft growers in the province. They have a solid reputation for value, fast processing, and for customer support and service.
Their menu consists of a wide collection of cannabis strains from AA+ to AAAA quality, with shake and trim, and with nice $99 ounce specials. They also have a full concentrates menu, CBD menu, edibles menu and with lots of vapes and carts to choose from.
Is Chronic Post Online Dispensary Legit?
Chronic Post online dispensary have a long history in the Canadian cannabis industry and are firmly established. Their website is secure, fast, and professionally designed for the best online shopping experience.
Yes, Chronic Post is Legit.
They are a trustworthy online dispensary. My experience with Chronic Post was positive with knowledgeable and responsive customer support.
WEBSITE SECURITY - SSL certificate, 256-bit encryption
CUSTOMER SERVICE - Knowledgeable and responsive
PRODUCT QUALITY - Superb, sourced from BC craft growers
Chronic Post Service & Support Review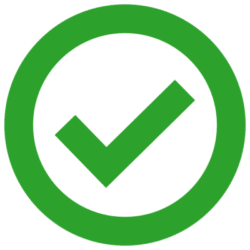 Service and support at Chronic Post is first class all the way. They are committed to providing top-tier customer support with managed services that are organized and professional. You can reach out to their support team via real-time live chat, by email, or by using their online form mail.
When I ordered the free welcome bundle, I had some questions around the strains I'll receive and shipping. I tested their email support to see how fast they will respond, and Chronic Post got back to me in 75 minutes. In my book, that's responsive service.
Chronic Post also has a satisfaction guarantee, if you are not completely satisfied, contact their support team, and they will make it right for you. Also, if your order is lost or stolen they will reship it at no additional expense to you.
Chronic Post earns a green check in the customer service and support department.
Chronic Post Promotions
All my online dispensary reviews include their promotions and coupon codes, here is what Chronic Post currently has to offer.
Free Shipping on orders over $119
Free welcome bundle with 3 grams of weed ($35 value), all you pay if a flat $15 shipping fee. Only for first time customers.
Chronic Post Deals
With a dedicated category:
Chronic Post

Unboxing Review
 and Photo Gallery
When my welcome bundle arrived by Canada Post, I was intrigued to see how the free grams of weed would measure up.
The free welcome bundle included:
1 gram of Blue Cheese (review can be found below)
1 gram of Godfather OG (review can be found below)
1 gram of Tom Ford Bubba (review can be found below)
Unboxing
The little white box Chronic Post sent me arrived in 3 business days.  The order was professionally presented in a plain labeled small white box. The box contained a clear vacuum sealed bag (as seen in the photo gallery) with the three grams of weed inside. Each gram was individually packaged in a zip-lock type black pouch and they were labeled appropriately as expected.
The overall presentation was discreet, smell proof, and professional. For the big cost of $0.00 and only $15 for shipping, you can't go wrong.
Unboxing Photo Gallery
I'm an amateur photographer with an iPhone, lightbox and Macro lens, fun, fun, fun! 
Chronic Post Review – Free Welcome Bundle
The free welcome bundle Chronic Post offers is a good way to try out this online dispensary without spending too much money to see how their quality measures up when it comes to cannabis and service. The welcome bundle is intended for first-time customers and comes with 3 grams of weed for free, and you can request specific strains as well. All it costs you is the flat $15 shipping fee.
I sampled the 3 strains over a few days in my portable vape and in a few joints that I shared with friends before the COVID outbreak. We found the overall quality of the BC bud was great, all the strains presented well and smoked clean, and even. Here are my more detailed reviews of each strain.
Blue Cheese Strain Review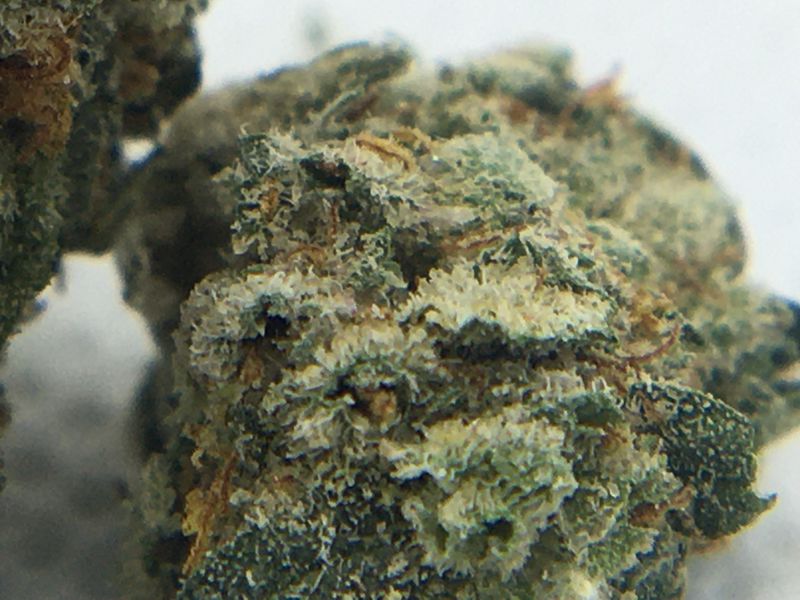 Blue Cheese from Chronic Post is part of their $99 ounce collection. The strain is a classic indica-dominant hybrid with a unique taste and aroma and a somewhat balanced high. Its distinctive name has more to do with its genetic lineage, a cross between the popular Blueberry and the UK-native strain Cheese. THC content, 15% to 20%
Blueberry Cheesecake Strain Ratings
Grade:

AAA

Cost: Part of free sample pack
Bud Size:

7

/10

Medium with dense nugs, had a small 1 gram sample
Cure & Humidity: 

9/10

Professionally cured, with perfect humidity for a sticky resinous strain
Smell: 

8/10

Fruity, floral, slightly cheesy/musky
Taste: 

8/10

Pungent, fruity, blueberry, musty after taste
Buzz Quality: 

7/10

Creeps up slowly with welcoming but not to heavy relaxation effects and creative inspirations.
Harshness vs Smoothness: Smooth, not harsh, with thick dense smoke and large exhales that could induce some coughing depending on your lung capacity.
---
Godfather OG Strain Review
Godfather OG from Chronic Post is listed as a craft flower and is a premium strain offering. This Indica dominant strain is popular in California, specifically in the southern regions, and won "Best Indica" at the 2013 High Times' Cannabis Cup. Chronic Post's Godfather OG is a cross between Alpha OG and XXX OG. Other variations do exist, including, a cross with OG Kush and Grand Daddy Purple, and a three-way combination of Bubba Kush, LA Confidential, and Granddaddy Purple.
I personally loved this strain because its a heavy hitting Indica powerhouse, with THC levels between 25% to 28%. Godfather OG is very aromatic and its packed with flavor. I rolled up a 1 gram joint with my 1 gram sample and three of us shared it with delight. We all took notice on the the flavor of this strain while smoking it. It tasted very natural with spicy, fruity grape like tastes on the inhale and exhale, we also noticed some fruity undertones on the exhale.
The biggest delight was how stoned Godfather OG made us. After smoking that joint, we were all blasted and tripping on how we felt like we were 18 again. We were footloose and fancy-free it seemed at first while nothing mattered only but food and weed. Needless to say, we feasted like kings, then chilled out and eventually wandered back to our day.
Godfather OG Strain Ratings
Grade:

AAAA

Cost: Part of free sample pack
Bud Size:

8/10

Medium with dense colorful nugs, had a small 1 gram sample
Cure & Humidity: 

9/10

Professionally cured with perfect humidity levels
Smell: 

9/10

Pungent, spicy, grape, floral
Taste: 

9/10

Same as the smell
Buzz Quality: 

9/10

A heavy hitting Indica dominant strain
Harshness vs Smoothness: A smooth smoking strain, not harsh
---
Tom Ford Bubba Strain Review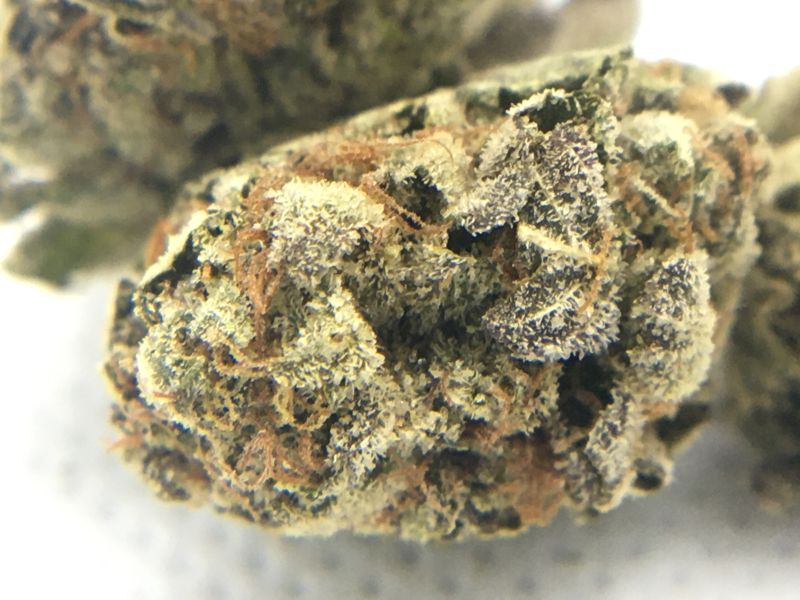 Tom Ford Bubba is an Indica dominant hybrid strain (80% indica/20% sativa) created through an unknown combination of indica dominant hybrid strains. This strain is known for its insanely gorgeous appearance, with vibrant orange hairs, and a generous coating of frosty clear white crystal trichomes. This strain was also a standout that came in the sample box. I vaped this mostly on my own and enjoyed the flavor and the long lasting high the most. I also noticed some welcoming medicinal benefits from this strain, more so than others in the pain relief department.
Tom Ford Bubba Strain Ratings
Grade:

AAAA

Cost: Part of free sample pack
Bud Size:

8/10

Medium, dense, caked with crystals, had a small 1 gram sample
Cure & Humidity: 

9/10

Professionally cured and trimmed
Smell: 

8/10

Honey, sweet & sour, citrus, very welcoming
Taste: 

8/10

Complex, sweet, earthy, a little sour
Buzz Quality: 

8/10

Strong hazy buzz that's uplifting to a degree at first, then settles into a sedated chill kind of high
Harshness vs Smoothness: A smooth strain with lots of flavor, not harsh to vape
Final Ratings & Final Thoughts
I hope my Chronic Post review was helpful and informative. If you have any questions about this online dispensary, please post them in the comments section below, and I will help the best I can.
Cheers,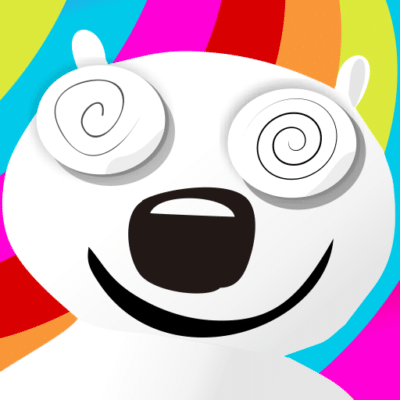 The Chronic Beaver
FINAL THOUGHTS - Chronic Post have a great free sample value offering for those who prefer to try their weed before committing to a larger purchase. Combine their top tier customer service, high quality cannabis, and you can't go wrong.