Cotton Candy Strain Review – A sweet treat with some serious bag appeal.
This Cotton Candy strain review (AKA Cotton Candy Kush) was made possible with thanks to BC Bud Supply (dispensary review is coming soon). Cotton Candy is an enjoyable fun strain with delicious sweet scents and tastes that delivers quickly. With it's quick onset, the high is uplifting and inspirational while being gentle and manageable at the same time.
This strain review includes the following:
Cotton Candy Photo Gallery
Effects and Medicinal Benefits
My Review, Information, Profile
Where to buy Cotton Candy Online
Cotton Candy Final Ratings & Thoughts
Join in on the review.
Do you have first-hand experience of the Cotton Candy strain? How did you like it? Let Canada know and leave your own review in the comments section below.
Cotton Candy Strain Effects & Medicinal Benefits
Cannabis affects everyone differently, the below effects are not to be considered as medical advice, always seek a health professional before using cannabis for a medical condition.
Helps with Inflammation
50%
Cotton Candy Strain Review, Information, Profile
Cotton Candy is an indica leaning hybrid strain that is crossed with aromatic Lavender from Amsterdam, and Power Plant that is indigenous to South Africa. This strain is a prime choice for those who suffer from anxiety, migraines and other headaches, chronic pain, and everyday stress.
Bag Appeal
Cotton Candy demands some serious attention as this is what gets everyone excited about any strain before smoking it, next to fragrance. The buds from the sample I had from BC Bud Supply were forest green in color, large, fat, and dense. Coated with sugar like spun trichomes and pistils, these nugs are certainly impressive and will get any connoisseur excited about Cotton Candy cannabis.
My Cotton Candy Experience
I had 3.5 grams of this strain that I smoked and vaped all to myself in one day. From a recreational perspective, Cotton Candy is a lot of fun, I found myself chuckling and engaged with any distraction that crossed my virtual path. In these days of isolation, boredom can be your worst enemy, and your imagination can lead you astray. Not with Cotton Candy though, this strain in my opinion fills your day and head with positive stress free living and thinking. It fights against those boring days at home and helps pass the time constructively while being uplifted and right into the things you like to do, such as gardening, or home repair.
Fragrance and Taste
Cotton Candy has a nostalgic sweet candy like blueberry fragrance that reminds me of being at the carnival when I was a kid. When you first take a whiff of this strain, you will want to dive right in and blaze it up.
Smoking Cotton Candy tastes somewhat different from what you would expect. It tasted smooth, pungent, grounded if you will. with earthy sweet exhales. Vaping it on the other hand was more reflective of its fragrance, with a mild nostalgic sweet candy taste with a bit of floral spice thrown in.
Cotton Candy Final Ratings & Thoughts
Be a part of this Cotton Candy strain review, and leave your comments below. My final ratings and thoughts are detailed below as well.
Cheers,
The Chronic Beaver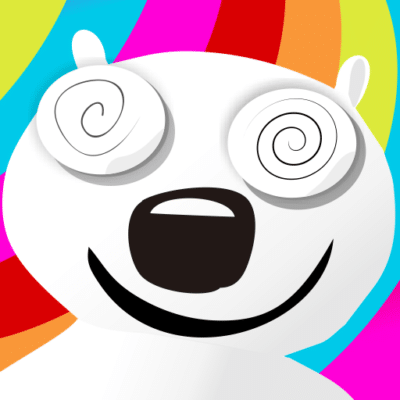 FINAL THOUGHTS - The Cotton Candy strain is beautiful to look at with delicious sweet fragrances. This strain will throw you back to your younger more playful days.