Death Star Strain Review
It was a blast sampling this strain and writing this Death Star review, good times were had! I`m tempted to quote some Star Wars pun, but it`s been overdone, so instead, take a look at Darth Vader on the guitar raising money to get his own Death Star, playing some Rage Against The Machine. Makes me laugh every time!
Join in on the review.
Do you have first-hand knowledge of Death Star? How did you like it? Let Canada know and leave your own review in the comments section at the end of this strain review.
This Death Star strain review includes the following:
Death Star Photo Gallery
Effects and Medicinal Benefits
My Death Star Strain Review, Information & Profile
Where to buy Death Star Online
Final Ratings & Thoughts
Death Star Strain Effects & Medicinal Benefits
Helps with Depression
70%
Death Star Strain Review, Information & Profile
Okay, time to get serious, Death Star is a powerful dominating strain plain and simple. The THC content in this strain is over the top and I have seen it clock in at 30% from some expert BC growers.
The sample I received had nice medium to large buds that were sticky and fat in appearance. I smoked Death Star (no vape this time) with a few friends one evening and we had a good old time around the pinball machine. We all felt the Indica effects creep on after the first joint, and after the fourth, the games got more intense and competitive, high scores were beat, and not by me!
The effects of Death Star hit us all hard at first as mentioned, but later on, we were all spaced-out, very relaxed, and elevated to a happy mental state, while glued to the couch. No, we didn`t get into a Star Wars marathon, but we did geek out and have some interesting conversation around how fast the comic book version of the Hulk would crush any version of Captain Marvel.
Death Star, like all strains, has its own set of medicinal benefits. Many people suffering from depression turn to medicating with Death Star. It also is very effective to help alleviate stress and is a powerful sleeping aid strain. Nausea and pain are two more ailments that Death Star can be used to help relieve.
APPEARANCE, FLAVORS & AROMAS
The appearance, flavors, and aromas of Death Star are all pretty sum up to what you would expect from its two genetic origins; Sour Diesel and Sensi Star. Death Star is very pungent and aromatic especially when you crack open a bud. You will smell it immediately and will dominate whatever space you`re in quickly. So yeah, you won`t be sneaking around with this strain easily, and watch out for the roaches if you like to save them, they are little skunky stink bombs.
Death Star smelled somewhat earthy and skunky, with slight diesel and sweet undertones. The flavor is very similar to its scent. When smoking the joints, we did get a bit more of a diesel back flavor with a side of citrus. It tasted smooth on the tongue on exhale with some tingling mixed in. I love that and is a sure sign of great BC bud.
The appearance of Death Star was fat and dense with dark green leaves and dark orange hairs. They were very nice looking nugs that had a unique look and feel to them, any connoisseur would be happy with Death Star.
Death Star Final Ratings & Thoughts
Be a part of this Death Star strain review, and leave your comments below. My final ratings and thoughts are detailed below as well.
Cheers,
The Chronic Beaver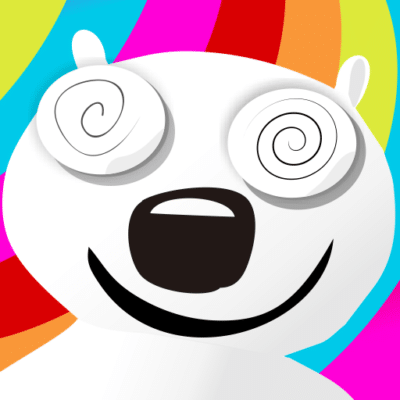 Hey, have you heard the one about my Illegal Grow-op?
FINAL THOUGHTS - Death Star is an Indica joy ride, packed with flavor and punch, you will enjoy it if you're an Indica lover like me.