FairCannaCare review, ratings, and current wholesale deals all in one place.
This article features our FairCannaCare review and customer ratings with all their current promotions and coupon codes that are updated regularly.
Our FairCannaCare review and ratings are stirring up the internet with a variety of positive and negative reviews as they brand themselves as "The Walmart of Weed". They are certainly an affordable option for cannabis coming from this mail order medical marijuana dispensary, but there is more to this story.
The low-cost options at FairCannaCare are not AAAA quality products especially at a cost to customers starting at just $2 per gram. These low-cost options will certainly do their intended job and make any value-minded medical marijuana shopper satisfied. FairCannaCare reviews reflect this on the internet and this online dispensary in Canada even go as far and have a disclaimer when you shop their value strains, again more on this later with our FairCannaCare review.
You can also get high-quality strains for as little as $6 and $9 (quads) per gram that's still very affordable for any enthusiast. When you buy weed online with FairCannaCare the choice is yours, order low-cost buds or get high-quality Quad-A Buds, you will get what you pay for with unbeatable value no matter what you order.
FairCannaCare Coupon Code, Promotions, Bulk, and 
Wholesale
Discounts
Wholesale Shop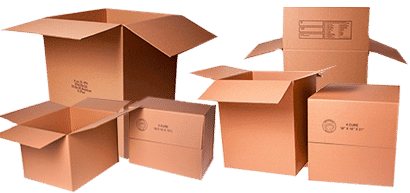 FairCannaCare's wholesale shop features wholesale $4 grams to $7 grams but at even further reduced prices when you buy medical marijuana in bulk at FairCannaCare. Their wholesale shop also includes Pre-rolls, Kief, and wholesale concentrates with FairCannaCare's $15 shatter, $20 shatter, and $25 shatter prices reduced at the wholesale level when you buy shatter buy the pound and half pound. FairCannaCare also have wholesale hash and wholesale distillates available at unbeatable wholesale and bulk prices.
---
FairCannaCare Current Coupon Code
FairCannaCare usually has coupon codes available to use. Right now the most current coupon code is for 10% off your first order, use coupon code at checkout: fcc10
---
FairCannaCare Cash Back Rewards
Earn Points. Use them towards future purchases.
How do you earn points?
Sign up for an account
Signing up takes only a few minutes and is completely FREE. You'll receive 20 points for just signing up, that's $20 bucks!
Product Purchases
Earn 2% of your purchases back in points. The more you spend, the more you earn!
FairCannaCare Review
Leave a FairCannaCare review on a product you have purchased and earn 1 point. (Limit of 1 review per product)
---
FairCannaCare Flash Sales
Every once and a while, FairCannaCare run flash sales, they're usually for 24 hours, and sometimes 48 hours. The most recent flash sale was for their all-new Mercedes hash for 10% off.
It's difficult for the Chronic Beaver to be current with posting their 24-hour flash sales, the best thing for you to do is to check out their website homepage for their current flash sales at FairCannaCare.
FairCannaCare Review and Ratings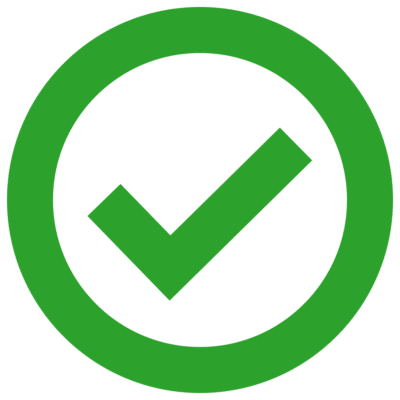 Our FairCannaCare review starts with an overview of who they are and what they stand for.
Their mission: FairCannaCare is a group of compassionate growers who operate with the belief that every Canadian should have access to high-quality cannabis, regardless of their income, social status or medical needs.
They promise to maintain pricing at a rate far lower than the current market – and they are succeeding. At just $2 to $7 per gram, FairCannaCare are is currently 60% to 70% lower than most other online dispensaries in Canada. FairCannaCare is committed to making all their customers happy no matter what. If you have any issues with your delivery, they will make it right whatever the cost.
As mentioned earlier, our FairCannaCare review and ratings are stirring up the internet with a variety of positive and negative responses as they brand themselves as "The Walmart of Weed". Their budget cannabis options are bound to create false expectations with customers, after all, we are all human right. So, to address this and to be more transparent, they have a disclaimer when you shop their value strains:
FairCannaCare Review of Their Service Commitment
The Chronic Beaver put FairCannaCare to the test and logged on to their website and placed an order to test their service commitment promise. We ordered their compassion care sample pack for $20 that included:
1 gram of $2 flower
1 gram of $3 flower
1 gram of $15 shatter
The sample pack had full disclosure that it wasn't AAA+ quality, and all sales are final, so of course, we had questions.
We contacted them using the form on their contact us page. We asked them what strains we would be receiving in the sample pack and what kind of shatter we will get. FairCannaCare responded within 30 minutes which was nice and said that the purpose of the sample packs are for customers to get acquainted with their budget flowers before they commit to a bulk order. Fair enough, but they didn't answer my original questions, so I replied to the form mail response using the email address attached and asked the same questions and a few more – How much is delivery? and how long will delivery take? We got a response immediately and we were quoted the delivery price and warned that delivery could be 5-7 days and even longer with the Canada Post rotating strike in place. As for the strains and shatter that come in the sample pack, we were told that they won't know until the order has been packaged and they assured us that we will be happy with our $20 purchase.
Our order was delivered in 6 business days, and we were happy with that, after all, there are horror stories all over the internet that people are not receiving their orders at all from some of the new recreational online cannabis stores. The bud that was delivered wasn't bad, a bit dry, and we couldn't tell the quality difference between the $2 and $3 flowers, but it didn't matter. The bud vaped well and tasted good for what it is. The shatter was better, quite good actually, it was softer and stickier than I expected it would be and darker, not golden clear. We used the nectar collector and had a great old time, the flavor was good with nice thick rich tasting white clouds, for $15 a gram, I would order FriCannaCare's shatter, it's hard to beat that value online.
---
Is FairCannaCare Legit?
This is a common question that's on everyone's mind before committing to any kind of bulk or wholesale sized order with FairCannaCare.
They are one of Canada's busiest online dispensaries for many reasons:
Their website is professionally designed with transparency about there value priced strains.
Their website is safe and secure using SSL encryption.
FairCannaCare provides a wide range of products to suit every type of cannabis users needs with unbeatable value.
Fast and discreet shipping with responsive customer service.
To answer the question is FairCannaCare legit? Yes, they are legit, they are a good option for budget grams of weed.
---
Conclusion
The Chronic Beaver found the service at FairCannaCare to be above average to excellent, they genuinely care about their customers and want to make sure everyone can afford to order from their shop. They respond to inquiries via email quickly and are friendly with a willingness to help.
If you are looking to buy weed online from FairCannaCare and save a bunch of money, then you can't go wrong, it's safe, it's secure, it's affordable with great service. The Chronic Beaver recommends FairCannaCare for budget weed, if you are shopping for their value priced cannabis and shatter, I recommend that you try the sample packs first before committing your hard earned money to a bulk order.
Please Rate & Add Your FairCannaCare Review
Talk about your experience with FairCannaCare. Would you recommend FairCannaCare? How did you like the bud and price? How was the service you received?
Thanks for your rating, please add your personal FairCannaCare reviews below in the comments section.