Grease Monkey Strain Review – A stimulating and addictive strain that comes on strong.
Grease Monkey is a sweet, but gassy stimulating strain that will rock your world every time you indulge. I had a great time with this strain and I'm confident you will too. Grease Monkey's medicinal benefits are also something to take note on, it's a powerful Indica dominant Hybrid that really helps in the sleep aid, and pain relief departments.
This strain review includes the following:
Grease Monkey Photo Gallery
Effects and Medicinal Benefits
My Review, Information, Profile
Final Ratings and Final Thoughts
Join in on the review.
Do you have first-hand experience of the Grease Monkey strain? How did you like it? Let Canada know and leave your own review in the comments section below.
Grease Monkey Strain Effects & Medicinal Benefits
Cannabis affects everyone differently, the below effects are not to be considered as medical advice, always seek a health professional before using cannabis for a medical condition.
Stimulating / Energetic
100%
Grease Monkey Strain Review, Information, Profile
Grease Monkey is an Indica dominant hybrid strain that was born from some legendary strains, resulting in some serious bud not to be taken lightly. This potent cannabis brings on creeping powerful effects with highly addictive aromas and taste.
My Grease Monkey Experience
I had 3.5 grams of this strain that I smoked mostly in joints with a few friends over the course of a lazy but stimulating afternoon. Boy, did Grease Monkey deliver! After smoking a few one gram fatties, we found ourselves chilled right out and contemplating if we should load up the vapes or not because this strain tastes that good. After finishing what we had left in our dry herb vapes, and as our high kept getting more intense, so did our conversations about anything and everything, one topic after another was analyzed then quickly dismissed.
Yup, we were all charged up and stoned as fuc* full of creative energy while being nice and comfortable on the couch with no intentions of doing anything meaningful. We were trapped in our collaborative imaginations and loving it!
Aroma and Taste
Grease Monkey as previously mentioned has some highly addictive aromas and taste. This bud smells like a floral bouquet that was doused in diesel with vanilla stems holding the bud together. This is a text book description of it's aromas because it's true, Grease Monkey lives up to reputation.
The taste of this strain is something else as well. With sweet, potent, and slightly pungent vanilla flavor profiles, smoking Grease Monkey is a taste fiesta. You will dance the night away when the mood strikes celebrating it's flavor but in reality, your just stoned as fuc*
Grease Monkey Final Ratings & Thoughts
Be a part of this Grease Monkey strain review, and leave your comments below. My final ratings and thoughts are detailed below as well.
Cheers,
The Chronic Beaver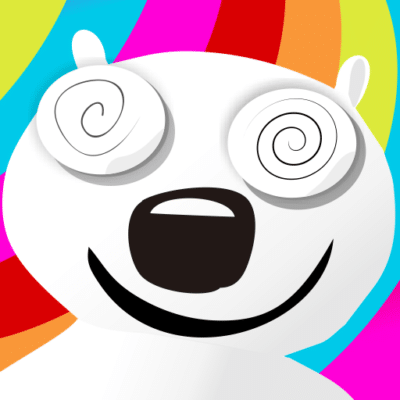 FINAL THOUGHTS - Grease Monkey is an addictive powerhouse strain that simply delivers on all aspects you would expect. Its aromas and taste is enough to get you hyped up for what is sure to follow.