Maui Wowie Strain Review – Tropically inspired sweetness with a amazing effects
Oh man I loved writing this Maui Wowie strain review, some days you just need that perfect gentle touch, right? Well that's what this strain was for me. With a light clear flavour and hitting every mark for what a high-quality strain should be, Maui Wowie is the queen of the tropics, with a smooth inhale, a nice white clean ash and wow ya!!! I was really stoned and ready to rock my day Honolulu style.
This strain review includes the following:
Maui Wowie Photo Gallery
Effects and Medicinal Benefits
Review, Information, Profile
Final Ratings and Final Thoughts
Join in on the review.
My friend Amanda and I collaborated on this review, and we would love to hear from you. Do you have first-hand experience with the Maui Wowie strain? How did you like it? Let everyone know and leave your own review in the comments section below.
Maui Wowie Photo Gallery
This version of Maui Wowie came from Speed Greens Online Dispensary (link to strain).
Maui Wowie Strain Effects & Medicinal Benefits
Cannabis affects everyone differently, the below effects are not to be considered as medical advice, always seek a health professional before using cannabis for a medical condition.
Maui Wowie Strain Review, Information, Profile
Maui Wowie is a classic sativa, born in the Hawaiian Islands. As its name implies this strain packs the potential to transport you to a fruity flavoured tranquility, enveloped in a blissful abundance of peace and chill. This strain became an international hit that quickly spread a worldly euphoric vibe with its ever-pleasant fruity indulgence. With its classic Sativa effects, you will be energized and uplifted that surely will inspire outdoor pursuits, but that isn't what I did with this strain.
The Maui Wowie Experience
Ohhh my goodness, was this one sweet. I wasn't fully prepared for this amazingly creeping but powerful strain. What a pleasant surprise it was when I found out that this strain hit like gentle ocean waves lapping the shore on a hot summer's day.
Reaching for Maui Wowie was a last-ditch effort as I felt a migraine barreling down on me at lightning speed. But not on Maui Wowie's watch. nope, no way! This strain took that migraine and firmly held it down and demolished it. Which for me quite frankly always is a miracle to have happen.
I rolled up a decent sized doobie to match the oncoming migraine, eek! Thankfully, Maui Wowie was just what the doc ordered as it creeped upon my senses
I realize that Sativas can be intimidating for those who don't like to spend time "in their head" as it were. But I personally can't find better solutions for migraine relief, and add on an energy boost and creative aspirations, you can't go wrong with Maui Wowie.
Bag Appeal / Appearance
Talk about gorgeous! These fluffy perfectly cured with a quality trim, medium sized dense nugs are a sight to behold indeed. A veritable bounty of large popcorn shaped and perfectly little portioned buds from a tropical paradise.
The beautiful light green hue of these buds reminds you of spring and new growth. The abundant sparkly trichomes visible to the eye are my personal favourite and another gorgeous aspect of this strain. I do appreciate its red pistils though, as they act more as a visual accessory to its bag appeal. But it's always the trichomes that steals my heart away with waves of anticipation.
Flavor and Aroma
I immediately noticed a fruity tangy waft drifting upwards towards my senses as I broke open a nug of this super chill Sativa. The fruitiness of this strain increases exponentially as you go from cracking the bag to cracking a nug, it's never disappointing the entire stretch of your experience.
As for flavour well, I did enjoy a nice smooth piney taste. Mostly however, the flavour was a bit skewed the day I tested the strain, as the Californian forest fire smoke was adding a strange apocalyptic orange burnt taste that was not enjoyable.
Maui Wowie Final Ratings & Thoughts
Be a part of this Maui Wowie strain review, and leave your comments below. If you are interested in picking up some Maui Wowie for yourself, Speed Greens carries this strain and when its available you can snag some goodness (link to strain).
My final ratings and thoughts are detailed below as well.
Cheers,
The Chronic Beaver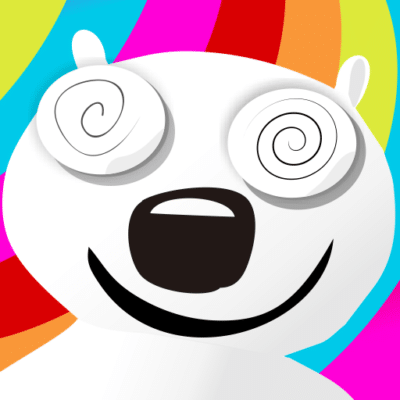 Final Thoughts – It's like a vacation for your senses. Maui Wowie will lift you up and give you the energy, inspiration and migraine relief you seek. Maui Wowie will not disappoint and is well worth a try, you will love it!