Moon Rocks Drug Explained with Moon Rocks for Sale in Canada
Have you ever wondered what the Moon Rocks Drug is? What are Moon Rocks made of? Are Moon Rocks for sale in Canada? How much is one gram of MoonRock?
Moon Rocks in Canada! I've been hearing so much about these precious dank nugs over the past few years and have been seeing them online more and more. So I decided to finally get the scoop to see what they are all about and tell you all about it. I also ordered some MoonRocks online for myself and I'll write a Moon Rocks review as soon as I can.
My burning questions about MoonRocks needed some answers, so I hope you find them helpful. I am going to break it down and answer the Moon Rocks Drug questions I feel that are most important. Then, I'll make some recommendations on where to buy the best Moon Rocks online in Canada with the best deals going, based on the search of some of my favorite online dispensaries.
The Moon Rocks drug is not an illicit drug in Canada
Cannabis is legal in Canada, while heroin an opioid and cocaine are both illicit drugs in Canada. Moon Rocks are made from 100% cannabis, making Moon Rocks 100% legal in Canada if you make your own at home (see my Moon Rock recipe below). When marijuana concentrates are legalized in Canada (October 2019), then Moon Rocks will be 100% legal from a retail perspective and hopefully, the market responds in kind. Currently, in Canada, you buy Moon Rocks from online medical marijuana dispensaries.
What does MoonRock mean?
MoonRock means that you have a man-made form of some serious cannabis flower. MoonRock is not a name for a cannabis strain, it's more of a successful attempt to make cannabis stronger, more flavourful and worth a 1000 pictures. It means that your dank bud is laced with a triple dose of THC, making MoonRocks very potent. User be warned!
What are Moon Rocks anyhow?
Moon Rocks are traditionally marijuana buds dipped or sprayed with hash oil then coated or rolled with Kief. Each batch of Moon Rocks produced is uncontrollably different as it depends on how it's made, who makes it and the quality of the product used.
It's generally considered that Moon Rocks have a THC level averaging at around 50%. That level can get dramatically higher if you make your own Moon Rocks with the best of the best cannabis flowers, kief and terp sauce or some other form of 90% + THC extracts.
What are Moon Rocks made of?
Moon Rocks are made of 3 things, cannabis buds, concentrates (hash oil ideally), and kief. The buds used to make Moon Rocks are traditionally from the strain, Girl Scout Cookies, but you can use any strain you like best, as well as your favorite kief strain, and hash oil, or concentrate like caviar for example. The strain and marijuana concentrate options are endless when it comes to what Moon Rocks can be made of.
What are the benefits of Moon Rocks?
Moon Rocks aren't just for recreational purposes, they have lots of medicinal benefits as well. Anyone who suffers from chronic pain, insomnia or anxiety will benefit from the long-lasting and relieving effects of Moon Rocks.
How to smoke Moon Rocks
Remember that Moon Rocks delivers a hard punch and are recommended for experienced cannabis users. Here are some great tips for how to smoke Moon Rocks.
Use a bong or pipe – Moon Rocks doesn't burn the way you might expect it, they perform poorly in joints. Moon Rock buds are thick and oily and have to be broken up piece by piece to get quality rips off your bong or hash pipe. Don't overload it, or you will find yourself cleaning your smoking equipment way too much.
Don't use a grinder to bust up your Moon Rocks – This will cause all the kief and oily goodness to fall off, not to mention that it will gum up your grinder making it hard to clean, you should never clean your grinder anyways. Simply break up your Moon Rocks with your fingers or bud scissors.
Don't roll Moon Rocks by itself – For one thing, Moon rocks are not cheap to buy, and for another, your joint simply won't burn the way your regular joints do. The oily texture of Moon Rocks makes them a little hard to light and keep a cherry, but if you mix in some flower, you'll be good to go.
Stay Hydrated – You're going to be wildly dehydrated like Wile E. Coyote after an epic chase with the Road Runner.  So make sure to have plenty of water nearby because once that high hits, you will be couch-locked and H2O will be your best and closest friend.
Can you eat Moon Rocks?
Yes, you can eat Moon Rocks but in edibles form. Moon Rocks will have to be decarboxylated first before you can infuse them into edibles.
Moon Rocks recipe
If you're going to make Moon Rocks, then, like me, you are clearly looking for a premium THC experience. Why would you want to make your own Moon Rocks from lower quality cannabis products, it kind of defeats the purpose right? 
How to make your own Moon Rocks
Making your own Moon Rocks isn't rocket science, thankfully, it's easy and fun to make Moon Rocks. All you need is a creative spirit and a few household items. Here is my Moon Rocks recipe for the best quality Moon Rocks you can imagine.
Moon Rocks recipe in 3 easy steps
1) Gather the supplies
Buds – Use large-sized nugs of your favorite and most powerful strain.
Kief – Use top shelf Kief for higher results! You can find some top-shelf Kief online at CannaWholesalers.
Hash oil – Typically hash oil is used, but you can use anything you want, like terp sauce, distillate, or any kind of cannabis oil.
Pastry or basting brush – Used to coat your nugs with hash oil.
Tweezers or chopsticks – Make sure that you can pick up your bud and hold it securely. Make sure to clean your tweezers as well.
Working Tray – Kind of like your rolling tray but larger. Try and use something that is easy to clean and large enough so your buds have plenty of space and don't stick together.
2) Coat your buds with oil
Pick up your bud with your tweezers and use your brush to cover it with a layer of oil. Wait for the oil to soak in (about 1 hour) and repeat this step one more time and cover that bud with another coating of oil.

3) Time for kief to step in
First, please note that the outside of your bud needs to be sticky so the kief adheres properly. Cover your sticky nugs with kief by rolling the nugs gently in your working tray that's filled with the kief you're using. Do this until your nug has a solid layer of pollen, then set the nugs back in your tray to dry (a few hours).
Voila, race to the moon on your new rocket fuel!
How to buy Moon Rocks?
If you are wondering how to buy Moon Rocks, then I can help you find your way with the best deals and discounts online in Canada.
Moon Rocks for sale in Canada
Moon Rocks are for sale in Canada from online dispensaries only for the most part. You can buy them from brick & mortar medical marijuana dispensaries as well, but most of the dispensaries have closed their doors since cannabis was legalized in Canada last October 2018 to make room for our new recreational cannabis stores.
To buy Moon Rocks online, you need to find a credible online dispensary who carries Moon Rocks and register for a free account. Then you have to upload your valid ID that proves you live in Canada and that you're at least 19 years of age. Once you complete all of that, the only thing left to do is send a payment for your Moon Rocks order. Most online dispensaries in Canada only accept e-transfers as a form of payment and some accept Bitcoins. Once payment is received, you will receive your delivery normally within 2 to 4 days anywhere in Canada via Canada Post.
Buying Moon Rocks online in Canada is a hassle-free process, make sure to take a look at my recommendations below for the best deals on Moon Rocks in Canada.
Moon Rock prices Canada
1 gram of MoonRock price? One gram of MoonRock costs between $40 and $50 in Canada, not including sales and my special discounts.
Moon Rocks are generally sold by the gram only, some online dispensaries sell Moon Rocks in mix & match packs and are discounted because of the volume purchase. For example, you can buy a 3-gram mix & match combo pack of Moon Rocks online through West Coast Cannabis for a discounted price ($120 $100).
My recommendations to buy the best Moon Rocks online in Canada at the best price

West Coast Cannabis Online Dispensary
With a great mix & match deal for Moon Rocks, with 7 flavors to choose from. The Moon Rocks Canada Mix & Match pack is for 3 grams for $120 $100.
If it's your first time ordering with West Coast Cannabis, you can save 5% on your total purchase, use my coupon code: Beaver5 (one-time use only).
> See the mix & match Moon Rocks deal at West Coast Cannabis
---
Buy Moon Rocks Online @ Herb Approach Online Dispensary
Moon Rocks at Herb Approach ** Extremely Potent **
>
SALE

$120 $100 Mix & Match Any 3 Flavors

52% THC content. Remember, don't use your grinder, use scissors if you are breaking up the Moon Rocks for a joint.
---
The Original MoonRocks @ The Grow House Online Dispensary
> 1 gram $39.99 (choose from 10 flavors)
MoonRocks are essentially cannabis buds (historically Girl Scout Cookies GSC, but any strain suffices) dipped in or sprayed with Honey oil, then rolled in kief. This process can produce a product with THC levels upwards of 50%. The quality will speak for itself.
Conclusion
The Moon Rocks drug is generally used as an umbrella term. There are different types and names for Moon Rocks based on their strain makeup. If you make your own Moon Rocks, you can also get creative and have some fun naming the Moon Rocks yourself.  For example, if you use the strain Dark Side of the Moon, then why not call your Moon Rocks "Dark Side Moon Rocks".
Please enjoy your Moon Rocks and use them responsibly, they are potent little crater makers that can get you way too stoned if you are not careful.
If you have any questions, please post them in the comments section below, and I will answer them ASAP.
Cheers,
The Chronic Beaver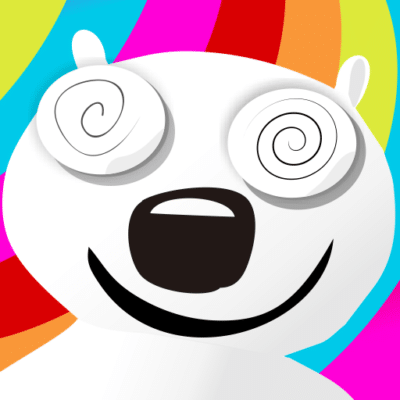 Looking for more deals for some fantastic BC bud?