OCD Strain Review – A rare notorious strain that delivers
This OCD strain review was made possible with thanks to Canada Cannabis Dispensary. I ordered a few strains from them, and I can tell you that they have some seriously impressive BC bud, their AAAAA strains are truly a step above.
My OCD review includes the following:
OCD Photo Gallery
Effects and Medicinal Benefits
OCD Review, Information, Profile
Where to buy OCD Online
OCD Final Ratings & Thoughts
Join in on the review.
Do you have first-hand knowledge of the OCD strain? How did you like it? Where did you get it, because it's so rare? Let Canada know and leave your own review in the comments section at the end of this review.
OCD Strain Effects & Medicinal Benefits
Cannabis affects everyone differently, so you may experience different effects. These effects are not to be considered as medical advice, always seek a health professional before using cannabis for a medical condition.
OCD Strain Review, Information, Profile
This version of OCD is a balanced hybrid, not the Sativa version that's known to be out there. OCD is rare, and hard to find in Canada, and the USA for that matter, so when you do find it online, count yourself lucky. This Hybrid is high in THC, and originated from Seattle, but there is little known information around its lineage, making OCD a notorious sought after strain.
My OCD Experience
The OCD strain changed the way I perceive Hybrids. The strain came into my life like how a new relationship does – full of passion, chivalry, and envy. This bud hit the high notes when it comes to creative energy, and focus for me. Just the aroma of this strain alone will get you excited to blaze it up.
When stoned on OCD, I felt, well, like I was on the high road with the Devil, trying to master the details about everything, and how things should be perfectly proper, seriously! So I ended up on a rampaging mission on the computer, working away at updating old articles and fixing all the little typos and mistakes that I knew existed but haven't found the time for. While doing this, my creative mind was in overdrive with a dedicated focus that tuned out the rest of the world. It was just me, my laptop, bursting colors, and words, it was awesome, 5 hours flew by like it was 5 minutes. By far, OCD is my favorite Hybrid strain for its effects, taste, aroma and bag appeal.
Appearance, Aroma, Flavors
OCD is beautiful, I'm in love! The buds are large, light army green, dense, and coated in crystals and brownish orange pistils, it has some serious bag appeal.
The aroma of this bud is off the charts, with a crisp and distinct smell of the coming spring, and with an earthy sour back aroma, it's truly unique.
OCD tastes even better, particularly in the vape. It has strong spring like floral flavors with some pungent earthy exhales. It isn't like anything else I've smoked or vaped, it's truly unique, and highly recommended.
OCD Final Ratings & Thoughts
Be a part of this OCD strain review, and leave your comments below. My final ratings and thoughts are detailed below as well.
Cheers,
The Chronic Beaver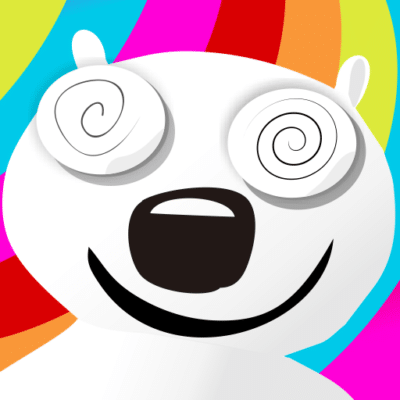 Hey, have you heard the one about my Illegal Grow-op?
FINAL THOUGHTS - OCD is a rare strain with quite the reputation. My new favorite Hybrid strain of all time.