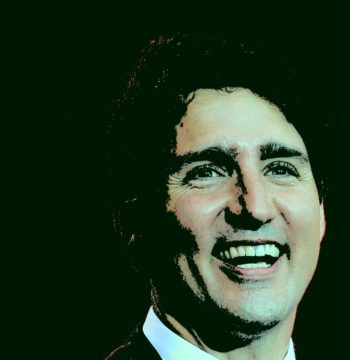 Because Justin Trudeau admitted to smoking weed, he could be banned from entering the U.S. once he's no longer prime minister. "The second that Prime Minister Trudeau is no longer prime minister, traveling on a diplomatic passport, he is no longer admissible to the United States." says, " Len Saunders, a lawyer for The Immigration Law Firm in Washington state who recently traveled to Ottawa to shed light on the issue that could get even worse when cannabis is legalized in Canada.
"I see a wall on the northern border," Len Saunders told the Senate Hearing Committee. If someone answers yes to a border agent's question of whether they've smoked pot, ever, Saunders said "they're basically turned around, told to go back to Canada, and told they are inadmissible for life. This is a lifetime ban."
Any Canadians consuming pot after legalization could be in serious trouble when trying to enter the US. The Canadian government needs step up and warn Canadians about the consequences of admitting they've smoked up to border guards.
Saunders told a Senate committee that "U.S. customs and border protection officers are going to be asking these questions more frequently because they're going to know it's legal in Canada,".
He said every Canadian who consumes legal weed could be deemed inadmissible to the U.S., and that they need to know they don't have to answer whether they smoke marijuana recreationally.
Saunders brought up the example of BC's own Olympic snowboarder Ross Rebagliati, who won the gold medal in Nagano in 1998 but was later stripped of the prize when he tested positive for marijuana.
Rebagliati later got his medal back after the decision was overturned, but the next day he admitted to smoking weed on the Tonight Show with Jay Leno. The athlete is now permanently barred from entering the U.S. without a special waiver, which can cost hundreds of dollars.
In another example, Saunders pointed to a Canadian consultant in the cannabis industry who recently had his E-1 Visa denied for selling his services in the U.S. – and was barred from visiting there for life because he's considered "aiding and abetting" the illegal drug industry.
Other cannabis industry workers – even investors – would also have problems.
"My feeling is anyone involved in that industry is subject to denied entry into the United States," he said. "It's the kiss of death, anything related to marijuana at the ports of entry."
Canadian border officials said there is "no indication" the U.S. will change its tune on how it deals with pot-smoking border-crossers after Canada legalizes cannabis this summer.
Peter Hill, associate vice-president of the programs branch at Canada Border Services Agency, said there is currently "no indication the U.S. is planning to change their posture."
"Every indication is they will continue their current practices," he said.
He said Canada has created a working group of senior officials and subject matter experts to deal with border issues related to cannabis legalization, and they're exploring different "scenarios" with U.S. counterparts.
Kevin Thompson, the director general of the North America Strategy Bureau at Global Affairs, told Senators that while Canada is talking with the U.S. about border-crossing issues related to legalization, countries have a sovereign right to create and enforce their own border laws how they like.
Meanwhile, former U.S. Customs and Border Protection commissioner Gil Kerlikowske said Canadians accidentally bringing small amounts of cannabis into the U.S. will become a problem after Canada legalizes cannabis.
He said the government needs to put up warning signs and start public education efforts because people will cross land borders "inadvertently having cannabis in the vehicle."
He said some will simply forget they have it, only to suddenly realize they need to dispose of it before approaching the border checkpoint.
He said public education and warning signs "would be quite important."
---
To make a long story short. Avoid giving an answer altogether if you're questioned at the border, you're not required to say anything at all if you choose. You're not lying if you say nothing.