You woke up with a hangover and unclear memories of all the shots and beer you had last night with your friends. Your body is aching, twisted in an awkward position on the couch and your lips are parched like the cracked sands of the Sahara Desert in the middle of a drought. You can't find the strength to get up, you know it's going to be a very difficult day. But, look, there's a roach on the coffee table, "let's blaze it up", now that's better! All of a sudden, while drifting off back to sleep, you're pondering what's the best weed for hangovers? What strains are best?
It's going to be one of those days!
Best-case scenario, you'll still be laughing at yesterday's jokes, and your unruly headache and nausea will be just side effects of your recent good times. In most cases though, you just wish there was an app for that, and swap out to a new body and mindset to avoid a day of impending pain.
Been there, done that: It's a hangover!
You somehow manage to get up off the couch but everything is still turning. Your feet are heavy, your head is gloomy and you can't even think of anything close to breakfast. You have this big imaginary hand squeezing your stomach and can't wait to get back into the sheets… with a bucket.
The entire day is lost, the world is hostile and you wish you could fast forward.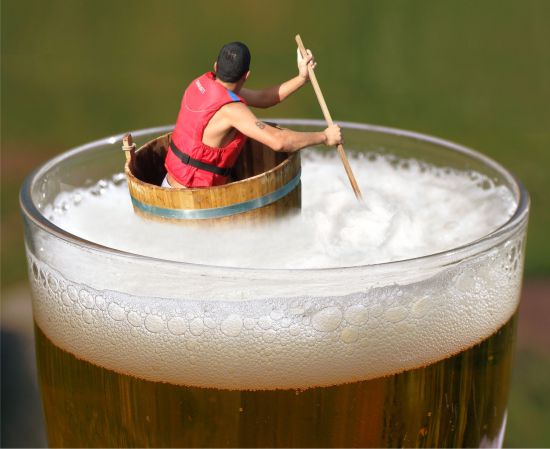 Yes, being hungover is always bad, it makes you swear to yourself you will never drink again. You feel you're just a blink away from dying. Wait, since when does blinking hurt? Things keep getting worse, you try to look at your phone but can't seem to coordinate your fingers to the commands of your brain. Everything seems like a bad idea and nothing is remotely close to getting better. Your brain is telling you to forget about it, give in to the pain and let go, there's nothing you can do about it but taking a three-hour nap.
What if I told you there's a solution to help with hangovers, and it doesn't involve sleeping the day away?
Weed for hangovers and CBD for hangovers can and will change your day and outlook. So, buckle up and read on because we are about to go right into it and you'll be kissing that doomsday feeling goodbye once and for all.
Does weed help with a hangover?
Weed is not the magic cure that will make your hangover vanish right away, but you can use weed for hangovers and CBD for hangovers and have a good day after all.
Here's the deal: A hangover is found to be an inflammatory response from our bodies from the effects of alcohol. Cannabidiol (CBD) and Tetrahydrocannabinol (THC) are powerful anti-inflammatories that will help blood circulate and make the pain drift away little by little. Also, as you probably know, weed gives you the munchies, that boosts your appetite which can help you get something down for breakfast. A good first meal combining fat-free ingredients, lots of protein, vitamins, and some sugars can get you back on track as well. Tip – Removing the spent roaches from the leftover pizza you ate last night is not a good way to start nourishing your body for a new day.
Combine that food intake with some intense hydration and you're almost there. By hydration, I mean water. Yes, regular water; that old saying "hair of the dog" is the best cure for a hangover is just that, a saying, and is not recommended.
The Best Weed for Hangovers
My best weed for hangovers recommendations list will help you get out of bed, guaranteed! Although these are my favs, most weed strains will make you feel better after waking up with a dreaded hangover.
> Trainwreck Strain for Hangovers
This is a heavy-weight Sativa. Its name comes from how it hits. Tyson's proud right hook in the shape of a bud works great for reducing inflammation. You also get a sudden rush of euphoria while waking up those munchies. Besides that, it smells like lemon and tastes like pine refreshing those drowned neurons of yours and opening up your nostrils to let fresh air back in.
Finally, you will also feel the contractures in your muscles and the pain from joints and back start to diminish slowly. That sore shoulder and numb arm from falling asleep in those awkward, uncomfortable drunken yoga positions will come back to life, little by little.
See Trainwreck @ Haute Health
My Trainwreck Strain Review
This is one of the most famous CBD-dominated strains out there. These buds are well-known for giving you a push to get up. This CBD strain of weed for hangovers will get you out of that spiral of physical pain and mental confusion in no time. Because of the heavy presence of CBD, and low THC content, you will get a mild high and a powerful anti-inflammatory effect. The Harlequin strain will help you to finally get off the couch and start a new day; maybe even with a smile.
Learn more about Harlequin @ Herb Approach
> Chernobyl Strain for Hangovers
After the meltdown from last night, this is the perfect weed for hangovers. If this weed strain doesn't get you on your feet and walking, you probably need a crane to get out of that bed. It's a true Sativa strain with a powerful first wave of euphoria and some laughter attacks combined with a rush of energy that will get you dancing. It's the perfect strain to fix yourself and that nuclear mess your house is in after last night's party. Combine it with a good breakfast once the munchies hit you and a ton of water because all that moving and laughing will get you dehydrated. This is hands down, my all-time favorite weed for hangovers.
Learn more about Chernobyl @ The Grow House
Can CBD Cure Hangovers?
CBD for hangovers works on various levels at the same time; let's take a look:
Nausea – CBD works specifically in the area of the brainstem that regulates nausea and vomiting. There, the 5HT-1A receptors receive the 5-HT (AKA Serotonin) released by the intake of CBD that lowers the level of nausea, the desire of vomiting, and helps relieve the stress derived from it.
Blood sugar levels – When taken regularly, CBD helps our body control blood sugar levels. These levels fluctuate a lot with alcohol thus making us feel an emotional roller coaster ride that, quite frankly, is at its bottom when we wake up feeling that we are about to die. Moreover, patients who take CBD regularly can experience less intense hangovers due to their blood sugar levels being regularized by the long-term effects of CBD intake.
Best CBD for Hangovers
My top 3 CBD Products to Help Fight Hangovers
Drinking your CBD for hangovers is great for getting two things done at the same time: hydration and fighting nausea. One thing that many of us feel upon waking up into the hangover is that we can't have anything to drink or eat or it will just exist the same way it came in.
With these CBD juices (I always go for lemon because it tastes fresh and amazing) it only takes a scoop into a glass of water and voila, you will start feeling better.
Check out Savage CBD Drink Powder & CBD Oil Canada
My CBD Oil Canada Review
When it comes to CBD for hangovers, lemon CBD edibles are a good choice, they are a taste fiesta for your mouth. Just leave these gummy CBD candies next to your bed the night before so you are prepared for the worst. They are bland on the outside and very juicy and favorable on the inside. They do not have a sugary flavor but rather sour which helps you wake up as well.
The way I roll with these CBD treats for my hangover is by micro-dosing. Each portion has 20mg of CBD which I find to be a little too much. I usually cut them into four doses and distribute the intake to four different times of the day to help keep it going forward. To fight real bad hangovers though, I take a super morning dose of the full 20mg portion to help pave the way to breakfast time.
See the Sour Lemon CBD Cubes @ Herb Approach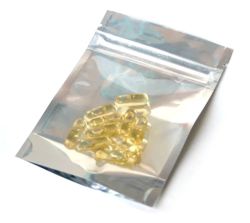 Gel capsules dissolve and act much faster than traditional pills, and are a good choice for those no mess, no fuss types. This brand is GMO-free which is great and these capsules work perfect for hangovers because of their 20:1 CBD to THC ratio. As most studies indicate, a little bit of THC makes CBD absorption much more effective. They work wonders for nausea, but also for inflammation, overall pain, and the contractures.
See the CBC-THC Gel Caps @ CBD Oil Canada
My CBD Oil Canada Review
Bottom Line: Weed and CBD for Hangovers Work
Ok, so you get the idea: weed for hangovers and CBD for hangovers can do wonders for you after a ferocious party. Hey, you only live once, so if you want to have a night out and drink a little extra, nobody is here to judge you. In fact, we are here to help! The strains and CBD products mentioned above will be a welcomed relief for many pot enthusiasts with a booze hangover. Give it a try, even if you are new to cannabis and feel that headache, body pain, brain numbness, nausea, and bad mood all disappear and shed new light on your day.
If you are like me and crossed the barrier of middle age, you noticed that your hangover what once lasted a day now takes two or three. Don't let a bad hangover ruin a beautiful day or week anymore, stomp out the anguish with some cure-all cannabis and CBD and keep moving forward.
Cheers,
The Chronic Beaver