Find the Best CBD Cannabis Strains Online Canada
CBD cannabis is a great way to get your CBD medicine for those who prefer to smoke, vape, and even make your own CBD edibles. When it comes to medicating with CBD strains to help with anxiety, pain, depression, or insomnia (more on CBD benefits), CBD can be essential to help maintain clarity and to help manage chronic pain.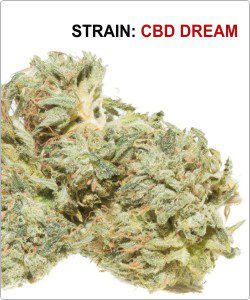 This article is intended to help you find and buy CBD Cannabis online Canada. I compiled a high CBD strains list with helpful information about each strain and where you can buy it online with the best deals and coupon codes from Online Dispensaries in Canada. Additionally, at the bottom of this post, you will find high CBD strains seeds, or CBD seeds for growing for sale in Canada.
If you would like to learn more about CBD, with a CBD dosage guide and benefits, take a look at my CBD Canada page.
Buy CBD Strains Online Coupon Codes
All CBD strains coupon codes & deals below are from verified and trusted online dispensaries. Choose from the high CBD strains list that interests you, and you'll be taken to the original source so you can get the deal directly.
All CBD Bud coupon codes & deals are available for Canadian residents only who are a minimum of 19 years of age. 
High CBD Strains List
Buy CBD cannabis / CBD strains Online
My high CBD strains list includes some high quality (AAA-AAAA) CBD flower from some of the best and trusted online dispensaries in Canada.
High CBD Strains List Continued 
Sunkiss CBD Strain (AAA+) from Speed Greens
3.5g $32 / 7g $58 / 14g $105 / 28g $195
A beautifully balanced cross of Cagg OG and (Cannatonic x Afghan Skunk), Sunkiss CBD contains roughly equal amounts of THC and CBD. Cerebrally stimulating without causing anxiety, this strain is ideal for relief from pain and inflammation, stress/PTSD, and can provide mood enhancement, alleviating depression in the right dosages. The inhale is smooth, with a unique flavour that tastes of sour citrus and pine. An uplifting experience that has some creep to it, but also maintains a long-lasting physical presence. Learn more.
See my Speed Greens Review for exclusive free weed deals and coupon codes.
---
Charlotte's Web AAAA CBD Strain from EGM Medicinal
3.5g $30/ 7g $60 / 14g $105 / 28g (1oz) $200 $190 / 1/4 pound (4oz) $725 / 1/2 pound (8oz) $1350
This lifesaving strain has been in the news, a lot. It's the focus of a nationwide effort to legalize marijuana strains high in CBD. Charlotte's Web was named after Charlotte Figi, a young Colorado girl with severe epilepsy whose constant seizures were stopped by this strain. Her story brought public attention to a cause that has helped secure medical marijuana laws in more than a dozen states. Charlotte's Web won't get you high; its THC content is substantially less than 1%. But the CBD content can hit 17% or higher, making this one of the most powerful marijuana medications available. Charlotte's Web is a sativa-dominant hybrid (40:60 sativa/indica ratio).
See my EGM review to learn more about this value-added online dispensary.
---
420 CARAT 1:1 THC/CBD from Healing Empire
1g $11.10 / 3.5g $35.35 / 7g $63.70 / 14g $113.40 / 28g $200
Looking for CBD bud that is high in CBD but also gives you a nice buzz? This is the strain you have been looking for. 420 Carat is a unique strain that gives you the best qualities of an indica and a sativa. 420 Carat's real claim to fame is its one of a kind buzz and high CBD percentage. Offering a 1:1 ratio of THC to CBD makes 420 Carat the perfect blend of pain relief and euphoria.
Healing Empire Coupon Code – Get 10% off your first order, use coupon code: OFFER10.
---
Nebula II CBD AAA+ @ CannaWholesalers
2g $20 / 7g $70 / 14g $120 / 28g (1oz) $235 / 4oz $590 / 8oz $1025 / 16oz (1lb) $2000
Nebula II CBD was bred as a collaboration between Paradise Seeds and the CBD Crew. The 60/40 sativa-dominant strain was bred for its high concentrations of CBD which hover around 7%. The balance of CBD and THC at a 1-to-1 ratio makes Nebula II CBD a top choice for medical cannabis consumers.
CannaWholesalers $10 off discount code: Chronic10 (one-time use, min order $110)
---
Mai Tai Kush AAA High CBD Strain from West Coast Cannabis
3.5g $30 / 7g $50 / 14g $90 / 28g (1oz) $160 / 1/4 pound (4oz) $700 $550 / 1/2 pound (8oz) $1200 $850
Hybrid – 50% Sativa / 50% Indica – THC: 8% – 14%, CBD: 10% Mai Tai Kush is a hybrid strain created through crossing the delicious Alien Orange Cookies X ACDC strains. This bud took home 1st Place for Best CBD Flower at the 2016 High Times Cannabis Cup in Los Angeles, and for good reason.
New members get 5% off, use my coupon code: Beaver5 (one-time use only). Check West Coast Cannabis's homepage for their current deals.
---
Cannatonic High CBD Strain
30% Off

Sale

at Green Society
3.5g $33 / 7g $62 / 14g $110 / 28g $200

Cannatonic is a rare hybrid strain that is praised for its low, almost non-existent THC content and abnormally high CBD content. The total CBD levels range from 6% to 18% which is whopping compared to the less than 2% found in most other average cannabis strains. Cannatonic is one of the best medicinal CBD strains and is often sought to treat pain, inflammation, muscle spasms, anxiety, migraines and many more ailments.

First order coupon for 20% off: GS20 – $20 discount code: ChronicBeaver – See my Green Society review to learn more about this online dispensary.
---
Harlequin CBD Cannabis Strain at Green Society
3.5g $35 / 7g $68 / 14g $130 / 28g $240
Harlequin CBD is a fantastic sativa strain with an insane CBD to THC ratio of 5:2. This high CBD strain is highly regarded among medicinal cannabis users for its above-average CBD content. This quick-acting and reliable strain was conceived as a cross between Colombian Gold and three different landrace strains – Nepalese, Thai and Swiss.
First order coupon for 20% off: GS20 – $20 discount code: ChronicBeaver – See my Green Society review to learn more about this online dispensary.
---
Critical Mass High CBD Strain @ WeedSmart
7g $69.99 / 14g $109.99 / 28g $199.99
Critical Mass is an award-winning and highly potent weed strain with good-looking and incredibly powerful buds. Critical Mass' incredible CBD concentration makes it very useful in the medical field. The strain is mostly used to ease a whole range of pain-related conditions, including joint pains, headaches, migraines, pain associated with cancer treatment and muscle spasms.
See their homepage for their current weed deals and coupons.
Find more deals for BC Bud and Everything Else
Take a look at my main deals & coupon page for BC bud, shatter, HTFSE, and pretty much anything else that interests you.
If you need some help finding some of the best deals around, I'm here for you. Leave a question in the comments section below, and I will respond as soon as I can.
Thank you,
The Chronic Beaver