Cheapweed review, ratings, and current deals all in one place.
Update September 15, 2019: Cheapweed.ca are having issues with theft internally or with Canada Post that is still not resolved. I recommend that you do not place any orders with Cheapweed.ca
Here are my top 3 recommendations to buy weed online in bulk:
This article features a Cheapweed.ca review. The Chronic Beaver went ahead and bought weed online from cheapweed.ca (ordered some BC Big Bud) so we can review the shopping experience from the beginning to end delivery and product quality. You can find our cheapweed.ca review and public ratings and reviews towards the bottom of this post.
Cheapweed.ca Current Deals & Promotions
---
Cheapweed.ca Loyalty Rewards
It is very easy to earn points.
You will earn reward points on each individual product you buy at Cheapweed.ca and the points are automatically calculated based on the product price.
How are Points Calculated?
For every $10 you spend, you receive 1 point. 100 points are equivalent to $10. Example: If you have made a purchase of $1000, you will receive 100 points and those points are valued at $10.

Bonus Points
Here are some ways to collect some extra bonus points!
Each product review you write will automatically generate you 25 Points (Upon Approval).  **You must have previously purchased the product**
When you spend your first $1000 with us, you will automatically receive a bonus of 500 points, a $50 Value!
Cheapweed.ca Review and Ratings
Overview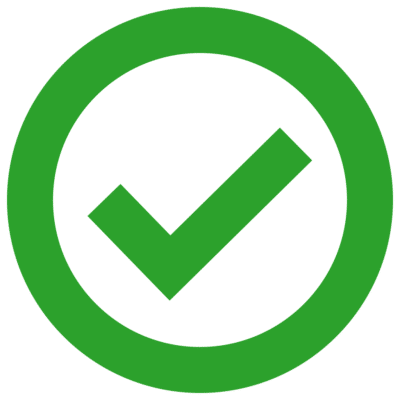 Tony at Cheapweed.ca wants to meet everyone`s marijuana needs, by offering incredible products and service. His ultimate goal is to become the best and most reliable place to buy weed online in Canada and to build strong interpersonal relationships with all clients, patients, and friends.
Tony provides personal care with his clients and makes you feel like you're part of his family, he also responds to inquiries quickly with great advice and knowledge, he is considered by us as the best virtual budtender in Canada.
Tony's pay it forward campaign, he is giving back to the world and he wants you to as well. To date, he has pledged $7500 and sponsored 50 children from all around the world to provide clean water, food and health care. Do your part
Cheapweed.ca carefully select their strains based on 3 criteria: Smell, Bud Structure, and Scale Rating so they can offer AA-AAAA+ grades of marijuana to their clientele. They also have an impressive reputation online, with endless reviews across most platforms. Their bud quality, huge flower selection, and service commitment are most talked about in Cheapweed.ca reviews.
The Chronic Beaver's End-to-End Cheapweed.ca Review
We went ahead and secretly ordered some BC BIG BUD from cheapweed.ca to get the real scoop of what all their hype is about.
Our end-to-end Cheapweed.ca review covers the following:
User Experience (UX)
Shipping & Packaging
Bud Quality
---
User Experience (UX)

When you talk about UX, it's all about how a website performs and as a result, how it makes you feel. Was the website easy to use? Was it accessible? Did the website make you feel that the brand was credible?
When it comes to Cheapweed.ca, the user experience was overall a good one, the site speed was on par and we liked that their deals are front and center when you land on their homepage. There is also a call to action from Tony if you need help deciding on what bud is right for you. So we emailed him and tested this, he responded quickly and was very friendly with suggestions that made sense, he made us feel that he was our friendly neighborhood virtual budtender, good stuff.
We did find their navigation to be a little confusing, it's easy to get lost and it's hard to find what you're looking for due to the lack of search filters available on the product pages. At the end of the day though, these minor shortcomings are easy to overlook because of the incredible deals cheapweed.ca offer on a regular basis, they will keep you coming back.
The checkout process was easy and is what you would expect from any online store, the discounts are automatically applied to your order if applicable and the reward points are calculated and added to your account automatically as well.
All of this made us feel comfortable ordering from Cheapweed.ca, plus there are lots of reviews on product pages which helped in the credibility department. To sum up, Tony's personalized service and knowledge, with his great deals front and center all make it a good choice.
---
Shipping & Packaging
When our BC BIG BUD arrived at our door 3 days after ordering (with free shipping by the way), we were concerned about discretion, odor, and our package being crushed and tore open.
There was no evidence that the parcel contained cannabis on the outside, no labels stating "fragile, weed inside" lol, well we just weren't sure, so discretion – check. The package arrived in a neat little box that was professionally prepared with the BC Bud packaged in a vacuum sealed bag that was labeled with the strain name. The package and box were orderless – check. Even if the package was banged up a bit, the weed inside would be hidden well enough with no smell of chronic bud, so it still could have arrived safely without interference or theft from Canada Post.
---
Bud Quality
The BC BIG BUD that we received was excellent and it lived up to its name and profile. The buds were BIG indeed with chunky dense flowers. They were sticky and colorful with lots of trichomes and had a musky pungent aroma. The most rewarding part of BC BIG BUD was breaking the buds up to roll one, breaking them let out a dank earthy aroma that intensified the whole experience.
Update: As of June 26, 2019 Cheapweed.ca are not accepting new orders due to shipping issues.
Thanks for your rating, please add your personal review below in the comments section.