The Canna Society Review
My Canna Society review and unboxing takes a look at their weed quality with strain reviews, and their cheap ounces from $99 to $120. I also cover how this online dispensary stacks up when it comes to service and support.
This review also covers:
The Canna Society dispensary profile
Coupons, promos, and bulk order discounts
Unboxing review, and photo gallery
Final rating, and final thoughts
The Canna Society

 Review – Dispensary Profile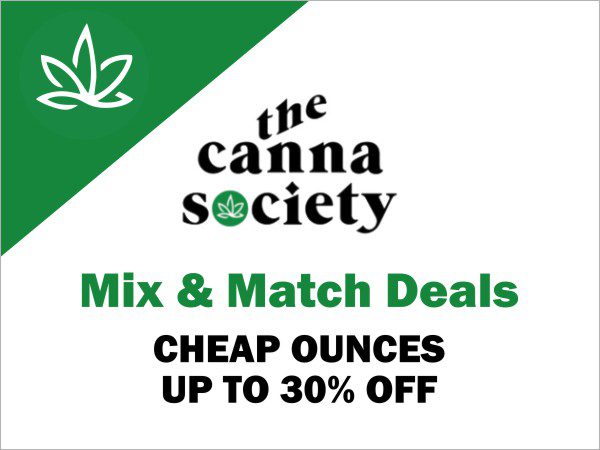 The Canna Society is based out of beautiful British Columbia. I've worked with these owners before, and can say that they consist of compassionate, well respected operators who represent their products well. They will also go the extra mile to ensure your satisfaction.
Their menu is a well balanced collection of cannabis from AA to AAAA quality, with shake, and trim options. They decided to focus on flowers and provide the best value possible on all their strains. You will find a limited concentrates menu and popular edibles like gummies and chocolates from Twisted Extracts and Elevtd respectively.
Is TheCannaSociety.biz Legit?
The Canna Society online dispensary are experts in their field when it comes to sourcing the best BC bud and logistics. They are experienced and know how to make their customers happy. The Canna Society website is secure, fast, and easy to use, less is more in most cases, and it rings true for this online store. 
Yes, The Canna Society is Legit
They are a trustworthy online dispensary, and my experiences with them have been all AAAA+.
WEBSITE SECURITY - SSL certificate, 256-bit encryption
CUSTOMER SERVICE - Knowledgeable and responsive
PRODUCT QUALITY - Excellent value priced BC bud
The Canna Society Service & Support Review
Service and support at The Canna Society is personalized, fast, and responsive. Like I mentioned earlier, "I've worked with these owners before, and can say that this MOM consists of compassionate, well respected operators who represent their products well. They will also go the extra mile to ensure your satisfaction".
Their customer support is managed through encrypted email only with no live real time chat. In my experience, real time chat is great if the dispensary have people on it regularly, otherwise it's just an automated time waster.
When it comes to their service, or order processing and shipping, The Canna Society are on the ball. All orders placed before 10 AM EST will be shipped the same day assuming your payment was received before the cut-off time.
So, The Canna Society deserves a green check in the customer service and support department.
The Canna Society
Coupon Codes, Deals, Value
All my online dispensary reviews include their promotions and coupon codes, here is what The Canna Society currently has to offer.
Get $20 off your first order, use coupon code: WELCOME20
Periodic sales, for example, 20% off summer strain sale. See their homepage for the latest promotions.
Rewards and points program, earn points on every purchase and product reviews that can converted into cash for your next order. Learn more
Free shipping via Xpresspost on orders over $200
Mix & Match & Bulk Weed Discounts
(Applies to dried cannabis only, excluding $99 to $120 ounces and strains on sale.)
Get 10% off when you order 4 or more ounces.
Get 30% off when you order 8 or more ounces.
Value – Cheap Ounces and Weed by the Pound
The Canna Society have a very competitive pricing model for their flowers. When it comes to their AA, AAA, and AAA+ strains, you will get even better value. In my opinion, AAA strains are just as good as AAAA strains, they're not a pretty to look at, and the bud structure is sometimes not as dense as AAAA strains.
The Canna Society also have a new bulk menu section where select strains are priced by the pound (16 ounces). Take a look
The Canna Society

Unboxing Review
 and Photo Gallery
Three sample strains were shipped to me for this review. When my little white box arrived by Cannabis Post, I was excited to get into it and see first hand what their weed was really like, more on that below.
Unboxing
My order arrived in 3 business days and it was professionally presented in a plain labeled small white box that was taped so well that I had to pull out the big knives. The box contained a sealed clear vacuum bag (as seen in the photo gallery) concealing the weed inside. Inside the bag was the individually packaged strains, each in a zip-lock type pouch. The strains were labeled appropriately and all was good in the hood!
The overall presentation was discreet, smell proof, and professional.
The Canna Society Review – Strains & Cheap Ounces
The marijuana flower quality at this mail order shop is great no matter what grade you are into. You will find AAA to AAAA quality weed mostly, with some AA strains in their cheap ounces $99 section (they sell out fast). They also have a popular cheap ounces section with AAA flower on sale at the $110-$120 price points per ounce. The Canna Society also have a nice selection of trim & shake that can be used to smoke, or to make edibles and concentrates.
These operators know their BC bud and have deep experience sourcing the best from the west. Here are my reviews and ratings of three of The Canna Society's strains:
Black Diamond – Ratings Below
Purple Space Cookies – Ratings Below
Black Diamond Strain Ratings
An Indica dominant strain, a cross between Blackberry and Diamond OG. Its flowers have a glittery trichome covering with deep multi green and brown coloring, simply beautiful to look at.
Grade:

AAA+

Cost:

$120 oz

(28 grams)
Bud Size:

9/10

Medium to large, typical for this strain
Bag Appeal: 

8/10

Nice dense structure, tightly trimmed cylindrical nugs, with lots of orange pistils and trichomes
Cure & Humidity: 

8/10

Professionally cured, impressive
Smell: 

8/10

Fruity, earthy, and slightly nutty when a bud is cracked open
Taste: 

7/10

Nutty oak and fruity berry flavors, it smells better than it tastes
Buzz Quality: 

8/10

Comes on quick, trippy, lazy, defiantly an evening smoke
Harshness vs Smoothness: Surprisingly smooth on the inhale and exhale
Purple Space Cookies Strain Ratings
1st place winner at the Karma Cup in 2016 in Toronto. Purple Space Cookies in an Indica dominant strain. It's a cross between Girl Scout Cookies and Durban Poison with purple buds and nicely balanced effects, you will get some energy out of this strain, but might not want to get off the couch.
Grade:

AAAA

Cost:

$175oz

(28 grams)
Bud Size:

7/10

Medium, elongated nugs
Bag Appeal: 

9/10

Somewhat dense, beautifully colored sparkling nugs with deep purples and lots of trichomes
Cure & Humidity: 

8/10

Professionally cured and ready to smoke
Smell: 

9/10

Sweet and sugary, like a bowl of berries and grapes
Taste: 

8/10

Almost like how it smells but with nutty spicy exhales
Buzz Quality: 

8/10

A quick strong happy high with some energy attached, settling into a calm relaxing painless state
Harshness vs Smoothness: A smooth potent strain, not harsh to smoke or vape
Final Ratings & Final Thoughts
I hope my Canna Society review was helpful and informative. If you have any questions about this online dispensary, please post them in the comments section below, and I will help the best I can.
Cheers,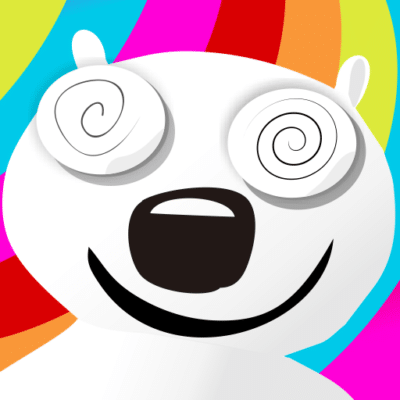 The Chronic Beaver
FINAL THOUGHTS - The Canna Society know their BC bud and represent their flower well. You will always get good value and great service.