Durban Poison Strain Review – It's nothing like it's name!
This Durban Poison strain review is thanks to Cannawholesalers, I order 4 ounces a month from this mail order shop and every time the weed quality has been excellent. Durban Poison is nothing like its name would have you believe. This strain is the sweetest of energetic fast hitting cerebral body buzz strains I've enjoyed in awhile. It hits like a land yacht slow and steady at first but then it up to fighter jet speed in intensity.
My friend Amanda and I collaborated on this review, most of the words are hers that describe this BC bud, here we go.
This strain review includes the following:
Durban Poison Photo Gallery
Effects and Medicinal Benefits
Amanda's Review, Information, Profile
Final Ratings and Final Thoughts
Join in on the review.
Do you have first-hand experience of the Durban Poison strain? How did you like it? Let Canada know and leave your own review in the comments section below.
Durban Poison Strain Effects & Medicinal Benefits
Cannabis affects everyone differently, the below effects are not to be considered as medical advice, always seek a health professional before using cannabis for a medical condition.
Durban Poison Strain Review, Information, Profile
Durban Poison is a pure Sativa with roots in the South African port city of Durban. Gaining its popularity largely for its energetic uplifting and at times downright euphoric effects. Durban Poison is perfect for days you want to not only bust out of the box creatively per say but do it with flare, energy and an enlightened perspective.
Amanda's Durban Poison Experience
I tried this strain two days in a row and both were amazing days. My first day smoking this was pure magic. I'm talking sparkles on the water and wishes on the wind kind of magic. I felt like a kid caked with happiness as the day just kept getting better and better. It was a gentle and sweet ride from the start of smoking a joint on the porch with the gentle summer breeze, gorgeous scenery, and with kind company. It's a rare treasure to encounter from the soft zero burnout landing that left me feeling amazing the entire day.
There were moments of deep peace and appreciation as this strain just helped the day flow along so well time literally vanished. Everything was sweeter, with enriched colour as I cruised through this beautiful summer day. It made me feel like anything is possible and things do happen for a reason. This is the kind of strain that can teleport you to that nostalgic sweet peaceful feeling on a hot summer's day in paradise. Get ready to dream away and have the energy and creative vision to float along the path to your dreams with this amazing strain.
Bag Appeal
Durban Poison shows its potential to you right at the start as you look at it with admiration. You can see the sparkly abundance of frosty white trichomes caked all over this flower. Tucked beneath that abundant sparkle is soothing sage green dense bud that's interspersed with refreshing hints of warmth in the pistils. Visually tempting and the medium to large dense buds will spark your creativity, you won't want to wait to partake with this deservedly popular gem.
Fragrance and Taste
Durban Poison has a really light floral clear smooth aroma with a hint of musk. When smoking this uplifting strain, it carries and layers its scents uniquely as you inhale deeply and feel the smooth taste of it hit your palette. You can almost smell the sparkle of the trichomes which I also found to be ultra-frosty and formidable on the buds.
Smoking Durban Poison has a fittingly light taste, but the flavour it does carry is intense at the same time. Everything about Durban Poison lifts you up, its gentle light smoke with a soothing earthy tang is anything but grounding and truly very memorable.
Durban Poison Final Ratings & Thoughts
Be a part of this Durban Poison strain review, and leave your comments below. If you are interested in picking up some Durban Poison for yourself, CannaWholesalers (link to strain) usually has a great version of it in stock.
Our final ratings and thoughts are detailed below as well.
Cheers,
The Chronic Beaver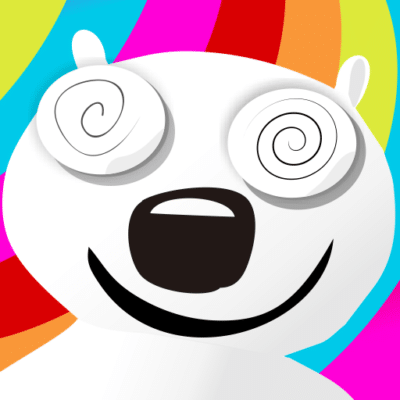 Final Thoughts – The Durban Poison Strain is inspirational to look at with a fragrance that is light yet potent. This strain will have you walking upon the clouds while dreaming your path with a refreshing vantage point of creative perspective.