Looking to buy shake and trim online in Canada? Or, are you searching for popcorn buds and budget buds like cheap grams of weed, $2 grams, $3 grams, $4 grams, or even cheap ounces?  How about some AAAA shake, or mixed AAA shake or trim? Or, bulk shake such as a QP or pound of shake? Let me help you find just what you are looking for with the cheapest Sativa, Hybrid and Indica shake deals online from trusted and verified online dispensaries with coupon codes.
You have limited options when it comes to buying trim, shake, and budget buds online in Canada. There are only a handful of online dispensaries more or less where you will find trim, shake, and budget buds for sale in Canada. For the most part, you will find shake and trim for sale by the ounce, quarter pound, half pound, and pound (16 ounces). Some dispensaries sell shake by the ounce as well (which are listed below), and some sell budget buds and popcorn buds by the gram at $3 per gram, $4 per grams, $5 per gram and so on.
Each deal and coupon code below for shake, trim, and budget buds is from verified and trusted Canadian online dispensaries. Click on the offer that interests you, and you'll be taken to the original source so you can get the weed deal directly.
Also learn about the difference between shake and trim, and what to do with shake and trim Q & A style at the bottom of this article.
Buy Trim Shake Online Canada, with Coupon Codes
As mentioned earlier, it's not always easy to buy Sativa or Indica trim or shake online in Canada, especially if you are searching for the best and cheapest weed deals. Below you will find the best online dispensaries that sell trim and shake, and I'll include the dispensary's current coupon codes as well.
Available for Canadian residents only who are a minimum of 19 years of age.
Dispensaries that sell Shake and Trim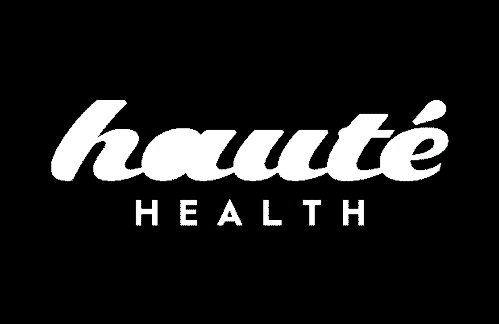 Haute Health Online Dispensary
Premium Grade AAAA Shake Example:
> 1 oz $45.22 / Half Pound (8 oz) $343
Premium Grade AAAA Shake is perfect for those looking to make better qualify edibles, hash, tinctures or even for smoking.
Basic Grade Shake Example:
> 1 oz $28 / Half Pound (8 oz) $200 (currently on sale for 0.50 cents per gram)
Basic Grade Shake is perfect for those looking to make edibles, hash, tinctures and much more.
See All Shake and Trim at Haute Health – SHOP NOW
NEW! Smokin' Daily Deals for really cheap budget buds and concentrates – 40% to 80% OFF
My Haute Health Review with Coupons
Cannabis Shake & Trim at The High Club Online Dispensary
The High Club takes pride in their Shake and Trim collection that's mostly AAAA quality. With over 6 strains in stock, you will find a great deal at this shop.
Example: Sassy X Thin Mint Cookie Shake & Trim: Hybrid
Type: 50% Sativa / 50% Indica Flavour: Berry, Fruity, Sweet Effects: Happy, Calming, Uplifting
Price: 2 oz $35 / Half Pound (8 oz) $99 / 1 Pound (16 oz) $150
The Best AAAA Shake and Trim at The Canna Society
Expect compassionate service and high quality products with unbeatable prices from The Canna Society. When it comes to their shake and trim, you will find a large selection of top-shelf AAAA products:
Black Diamond Shake & Trim AAAA – 1 ounce $25 / Half Pound $175 / 1 Pound $325
Purple Dream Shake & Trim AAAA – 1 ounce $25 / Half Pound $175 / 1 Pound $325
Romulan Shake & Trim AAAA – 1 ounce $25 / Half Pound $175 / 1 Pound $325
Fruity Pebbles Shake & Trim AAAA – 1 ounce $25 / Half Pound $175 / 1 Pound $325
Tom Ford Pink Kush Shake & Trim AAAA – 1 ounce $25 / Half Pound $175 / 1 Pound $325
See all their AAAA Shake & Trim – Go to menu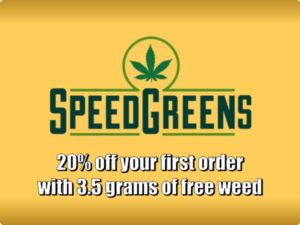 Buy AAA and AAAA Trim and Shake Online @ Speed Greens
Example: AAAA Craft Best Quality Trim
> 1 ounce of King Louis X111 Trim $5o –  Check out the entire menu
The menu also includes AAAA Alien Cookies trim, and AAAA Death Bubba Trim.
My Speed Greens Review with all their coupons and free weed deals.
Shake at West Coast Cannabis
Shake like a lot of cannabis terms, can mean different things to different people. And how people define shake does a lot to determine whether they love it or hate it. At West Coast Cannabis, we see it as "Leftovers" as the simplest description. Shake consists of small pieces of cannabis flower that break off of larger buds, generally as the result of regular handling. But just like leftovers, shake can be delicious.
Mixed Shake (AAA)
On Sale 1 oz $50 $25 / QP (4oz) $75 / Half Pound (8 oz) $150 / 1 Pound (16 oz) $250 SHOP NOW
West Coast Cannabis also have great weed deals on budget A – AA strains, take a look at their cannabis menu.
Premium Shake QP Special at BudLyft Online Dispensary
Use our AAAA shake to make cannabis oil or budder, which can be ingested alone or used in cooking. It can also be added to tea, blended to make cannabis flour for edibles, made into pressed hash, made into concentrates like shatter, and THC/CBD oil. 
1 ounce of Shake: $20
2 ounces of Shake: $40
QP of Shake (4 ozs): $80
Buy Trim and Shake Online at CannaWholesalers
Low Grade Trim Shake 
> 1 oz $35 / 4 oz $80 / 8 oz $125 / 16 oz (1 pound) $200
High Grade Trim Shake 
> 1 oz $50 / 4 oz $125 / 8 oz $200 / 16 oz (1 pound) $350
*Disclaimer* Leaves and stems will definitely be in your order, small bits of Purolite (soil) may be found as well.
Our Shake/Trim is great for making lower grade Cannabis Oil and Concentrates.
*NOTE: Highly recommended to purchase small amounts (ounce) first to see if suitable for your requirements.
CannaWholesalers Discount Code: Exclusive $10 off your next order discount code: Chronic10 (one-time use only, min order $110)
Get the Cheapest Deals for
Budget Buds Online, with $2 Grams, $3 Grams, $4 Grams, $99 ozs…
Buy the best budget buds online Canada
It's not always easy to locate budget buds and find the cheapest and best budget strains online. Not all online dispensaries offer these value offerings, some focus on top shelf strains and AAA marijuana, while others focus more on budget strains and a little bit of both.
I searched the internet and picked out some of the best and cheapest deals going for budget buds, popcorn buds, cheap grams, $99 ozs, $100 ozs, etc all from verified and trusted mail order marijuana (MOM) dispensaries Canada.
Here are some Mail Order Marijuana (MOM) Dispensaries with the best and cheapest Budget Buds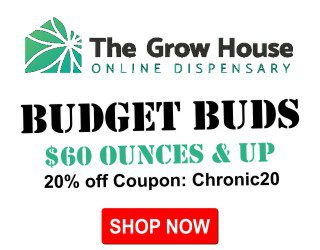 ---
> Haute Health $2 Grams, $3 Grams, and $4 Grams
Featuring some budget buds with $3 gram strains like Pandora's Box, Rockstar, ShipWreck, and $3 grams of Trainwreck. And, $4 gram strains with Chem Fruit, Green Dream, and $4 grams of OG Kush. Were talking some decent flower that will do the job nicely for cheap, they give $99ozs a new meaning. The $3 grams are about $75 oz and with $99 ozs at the $4 gram level. See the Flowers
NEW! Smoking Weed Deals @ Haute Health
Check out their new smoking deals page, it has crazy stupid 420 sales with $1.50 grams, 50 to 70% off higher quality flowers,  half price edibles, and ridiculously cheap discounted concentrates, like $45 top-shelf shatter at $18. I don't understand how Haute Health makes any money with these offers. The deals are updated daily and sell out fast.
Use my 20% off coupon code: chronichighclass20 (applies to orders over $100, one-time use per customer).
---
> Speed Greens AA+ Budget Buds Cannabis Shop
Speed Greens has a huge menu with over 500 products in their store. When it comes to Cannabis flowers, they have a wide selection with a AA Flower Shop. You will find lots of weed deals for "smalls" or popcorn buds by the ounce, half ounce, quarter, eighth, and with 1 oz and 1/4 pound mix & match deals.
See my Speed Greens Review for all their coupon codes and free weed deals to stack on top of your order (too much to list here).
---
$55 Per Half Ounce
Popcorn Buds provide great bang for your hard earned dollar! All flowers come in small nugs the size of a dime – a quarter. If you do not mind small buds, this is a great selection. Smaller buds do not necessarily mean lower quality. Learn more
Exclusive $10 off your next order discount code: Chronic10 (one-time use only, min order $110)
---
West Coast Cannabis have all sorts of options when it comes to $100 ozs Canada, when you break it down, I'm talking $3 grams and $4 grams. With AA Strains like Blueberry Kush, Lemon Kush, Mango Kush, Medi Star and Platinum Kush, plus, the more you buy, the more you save.  Check out the strains
Get 5% off your order with West Coast Cannabis, use my coupon code: Beaver5 (one-time use only).
---
With $100 ounces, $110 ounces, $120 ounces
Featuring budget buds for sale by the ounce, and it's all AAA to AAA+ quality, unheard of! See my High Club review for their additional bulk weed deals and my coupon code.
Green Ace Coupon Code: Get 15% off, use coupon code: Chronic15 (one-time use only).
Cannabis Shake and Trim Q&A
How much is a pound of Trim worth?
How much is a pound of Shake?
A pound of Shake is worth between $350 to $650 depending an the grade of cannabis it is (1 pound equals 16 ounces). Much like Trim, Shake sells for roughly the same price, but it can get more expensive if you buy AAAA quality Shake, or AAA+ popcorn buds as some online dispensaries describe their shake.  The Shake prices are the best prices quoted from online dispensaries in Canada.
What is Shake?
Shake is those lose small nugs, and bits & pieces that collect at the bottom of your bag of weed or in budtender's weed jar. In case you are wondering,  Shake is nothing like Kief. Kief is tiny bits of trichomes from Cannabis flowers that is considered to be more valuable in price and quality with significantly higher THC levels than Shake.  
Shake is more or less just leftover weed, and it shouldn't be considered a low end product based off its reputation. Your budtender might tell you that their Shake is high-quality "all the trichomes (crystal) fall off the buds and help make up our Shake". There is some truth to that, I've had some fantastic shake pre-rolls that came from AAAA flowers, and I've had some horrible shake in my younger years that came from low quality flowers that gave me a headache and was harsh to smoke. 
It's not uncommon for dispensaries to use their shake for pre-rolls and you will see online dispensaries sell their shake and popcorn buds at great prices, just make sure it comes from AAAA cannabis flowers for the best smoking and vaping experience. 
What is Trim?
Trim comes from the result of cutting marijuana leaves off the plant after it has been harvested. Larger cannabis producers hire Trimmers to cut off all the marijuana leafs that surround the buds and remove all the unwanted foreign materials (twigs). The clippings are collected and repurposed because the leaves still have trichomes on them that provides value to many different types of consumers.
What is the difference between Shake and Trim?
The main differences between Shake and Trim:
Shake can be a higher quality product with more trichomes and higher THC levels.
Shake is the bottom of the bag leftovers from your buds that have already been trimmed.
Sativa Shake or Indica shake can be enjoyable to smoke and vape if it comes from high quality weed.
---
Trim is the collection unwanted marijuana leaves and twigs during harvest, there is minimal flower present.
Trim has lower THC levels and less trichomes present.
Trim is generally a product that you don't want to smoke, its best used for making edibles and concentrates.
What is the difference between Bud and Trim?
The main differences between Bud and Trim:
A grower will trim the plant of its leaves, leaving the remaining oh so sweet and crystal coated buds that everyone desires.

Trim is marijuana leaves and stems only with minimal trichomes and THC content. Trim is harsh to smoke and often gives you headaches.
Buds or marijuana Flowers are the crown jewel of the cannabis plant, with the the highest concentration of trichomes and THC available in the plant.  Buds are a true pleasure to smoke and savor.
What to do with Shake and Trim?
You can use Shake and Trim for making edibles and making cannabutter for baking, you can also make concentrates like shatter, hash and THC and CBD oils from Shake and Trim.
Smoking and vaping shake is perfectly fine and you get more shake weed for your dollar if that's your thing. I wouldn't recommend using Trim for smoking joints though, unless you want a headache with your high!
Here is a great article with 21 recipes that you can use your Shake and Trim with.
Conclusion
I hope I was able to help you find some trim or shake for sale and budget buds that suits your needs best. I will keep this page updated with the best weed deals for Trim, Shake, Popcorn Buds, $3 Grams, $99 oz etc, so be sure to check back here the next time you want to buy trim shake online.
Thank you,
The Chronic Beaver