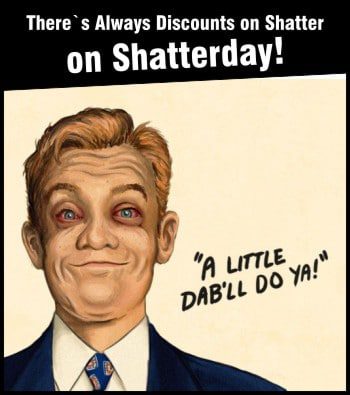 Shatter is one of the most popular concentrates with Canadians and it can be very expensive to buy from online and brick and mortar dispensaries. This glass-like potent THC extract is commonly referred to as "marijuana on steroids" with concentrated THC levels up to 75% or higher, which dictates its high price tag. Cheap shatter in Canada can mean several things and can display different search results that might not be intended. Some shatter lovers are looking for cheap prices but only want the best quality shatter, while others are searching to buy the cheapest shatter online to fit their budget, even if the quality isn't quite there.
This article breaks down cheap shatter products from the best online dispensaries that have been reviewed for the best reputation for value, brand, product and service quality. You will find tables and comparison charts with deals, coupon codes and prices. This includes shatter sold by the gram and in bulk.
Let's get into it and talk about one of Canada's favorite concentrates.
5 Best Cheap Shatter Deals Online in Canada
Updated February 04, 2023


AAAA+ House Blend Shatter Review

AAAA Crown Royale (Indica) Review

AAAA Island Pink Shatter (Hybrid)

Premium Blue Fin Tuna (Indica)

AA-AAA $10 House Shatter (Indica or Sativa)
Shatter Prices Comparison Chart
Top 5 Places to Buy Cheap Shatter Online
Get more details with verified coupon codes, and examples.
Buy Shatter Online by the Gram Guide
---
Here is some helpful information to buy shatter online based on price by the gram.
$10 Shatter (or Less)
Expect $10 shatter to be darker in colour in most cases, it can be trim run or nug run shatter. I have tried and reviewed $10 shatter and found it to be fair to good for this price range. 

The Top 2 Online Dispensaries for $10 Shatter:
Haute Health – This shop has daily deals where you can find $10 shatter or for less, like $8 shatter.
BC Weed Edible – Their $10 shatter is verified to be nug-run and you can choose from Sagtiva or Indica strains – View product
$15 Shatter
Expect $15 shatter to be significantly higher in quality than $10 shatter, and you will often find dispensaries hosting shatter sales with reduced price tags to $15 per gram. In most cases, $15 shatter is nug run. I have tried and reviewed $15 shatter and found it to be good and much cleaner at this price range.
Haute Health – This shop has daily deals where you can find $15 shatter.
$15 shatter when you buy in bulk – You can find shatter at this price point when you buy 14 grams or more. Your best pick is West Coast Cannabis
$20, $25, $30 Shatter
Expect these price ranges of shatter quality of to be AAAA nug run. It's clearer than the previously mentioned budget shatter options and you will notice that it has more of its characteristic snap. I have tried and reviewed $20 shatter and found it to be almost on par with premium high-end shatter, the biggest difference is taste and smoothness vs harshness.
The Grow House – Featuring a nice selection of premium nug-run AAAA shatter that's always on sale at $20 per gram.
Budlyft – This mail order shop has house and branded shatter from $20 to $30 that's always on sale.
Crystal Cloud 9 – Their shatter menu features about 15 strains of AAAA nug-run shatter, and it's always priced at $25 per gram or 3 grams for $60. I have reviewed it, and my friends and I loved it all.
Bulk Shatter Canada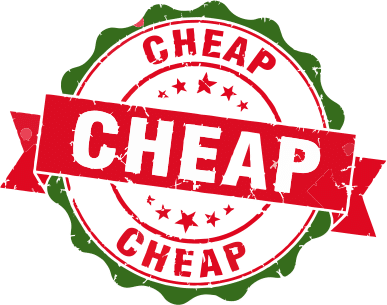 The best shops to buy bulk shatter are from online dispensaries that focus on bulk concentrates. You will find bulk shatter available by the half ounce (14 grams), and one ounce (28 grams). While wholesale shatter is available by the quarter pound (4 ounces), and half pound (8 ounces), and sometimes shatter by the pound (16 ounces).
Cheapest Branded Shatter Mix & Match Promotions
---
38% off CannaCure Concentrates Harmony Shatter @ BudLyft
> 1 gram $40 $25.00 Shop now
---
Faded Shatter Mix & Match Bundle @ Green Society
> 
25% off 

$120 $90 Shop now

When you buy 3 or more grams of Faded shatter, you get 25% off!
---
So High Extracts Mix & Match Bundles
> Featuring 18 mix & match packs – Shop now
Mix and match your favourite concentrates in low quantities or in bulk. Get 20% off with 3.5 grams of free weed on your first order, use coupon code: NEW20
---
BMWO 7 Gram Shatter Budder Mix & Match Pack Canada
> $245 $218.50 Choose from over 10 strains
Mix and match 7 grams of top shelf bud run AAAA shatter and budder, save your money! Available at BuyMyWeedOnline
---
Shatter/Budder Mix & Match Pack (8 grams) @ GetKush
>
On Sale

 $200 $125

Mix and match any shatter and budder combo you see fit and get the best of both worlds with GetKush. See all the strains
Shatter Prices Canada 2023
Buying shatter online is expensive when you buy it in smaller quantities. Shatter prices vary depending on the brand, grade quality, whether it's nug run or trim run shatter, and how much you buy.
How much is a gram of shatter in Canada?
Shatter is commonly sold by the gram due to its high potency and big price tag. The cost of one gram of top-shelf AAAA nug run shatter can be varied and is between $30 to $50 per gram from Canada's dispensary storefronts. The same quality shatter from online dispensaries will cost you from $15 per gram to $25 per gram.  The price of shatter per gram will get cheaper if you buy bulk shatter or wholesale shatter. But be careful, with the low-priced budget options of $15 or less, the quality tends to degrade and is sometimes trim-run shatter. Tip: If the shatter is dark or black and not transparent, then it is a low-quality product and you shouldn't pay over $15 per gram for it.
What is a good price for shatter?
A good price for shatter in Canada is $20 per gram in 2022. Expect it to be high-quality shatter made from AAAA cannabis flower. Typically, this quality of shatter can be found online for $25 to $30 per gram but nowadays, that is considered expensive.
Cheap Bulk Shatter Prices 2023
The prices drop considerably in bulk when compared to shatter prices by the gram.  Here are the average bulk and wholesale shatter prices, the price variance indicates the grade of shatter.
Half ounce of shatter (14 grams) – $275 to $350
1 ounce of shatter (28 grams) – $400 to $650
Quarter pound of shatter (4 ounces) – $1700 to $4300
Half pound of wholesale shatter (8 ounces) – $3400 to $5700
One pound of wholesale shatter (16 ounces) – $5500 to $10,750
Bulk and wholesale shatter price references – Haute Health, West Coast Cannabis, Low Price Bud