High Voltage Extracts Review
Welcome to High Voltage Extracts Canada. This impressive award winning cannabis extractions brand spares no expense when it comes to their craft. The High Voltage Extracts menu consists of some of the best quality HTFSE Canada and sauce, live resin, and distillate for vape pens, etc. I'll talk about the High Voltage menu some more in my High Voltage Extracts review and where to get some with the best prices online.
My High Voltage review also discusses what makes this concentrates brand so popular in Canada, and with an in-depth Animal Cookies live resin review.

About High Voltage Extracts
High Voltage Extracts Canada is based out of Vancouver Island, BC. The team at High Voltage are high on life and like me, they love everything about living on Vancouver Island. They incorporate the Island's pristine natural way of life and resources into their craft and the end result is clearly evident with their line of top-shelf extracts.
Purity, quality, and expertise is everything at High Voltage Canada, they are fortunate to have access to BC's resources from clean mountain air to glacier water for the production of their products. Add in the fact that they have expert BC cannabis growers and production staff on their team, it's no wonder High Voltage Extracts keep winning awards. Learn more about High Voltage Extracts and who they are.
High Voltage Extracts Awards List



First Place – Sour Amnesia Terp Cart: Cartridge Karma Cup 2019
First Place – Romulan Sauce: Indica Extract Grey Area Cup 2019
First Place – Peanut Butter Breath Sauce: People's Choice Grass Roots Craft Cup 2018
First Place – Space Queen Live Resin: Live Resin Grass Roots Craft Cup 2018
Second Place – Sour Amnesia Sauce: Sativa Extract Grey Area Cup 2019
Second Place – Romulan Terp Cart: Cartridge Karma Cup 2019
The Rise of High Voltage Extracts Canada – Popularity
HTFSE Canada (High-terpene Full-spectrum Extracts) is a trending concentrates category that hit the Canadian market like wildfire a few years ago and it's still rising to this day. HTFSE provides a clean, pure, flavorful, and highly effective next generation dabbing experience that everyone seems to be into.
High Voltage Extracts Canada is rising in popularity along side HTFSE Canada. Currently, I see more and more dispensaries retailing High Voltage products and for good reason. A few reasons being that High Voltage Canada is a great brand with potent and clean extracts. They are experts in their field, a true rising authority in the HTFSE and Extracts space in Canada. I look forward to seeing them rise to the top of their game and become one of the best Extracts brands in Canada.
High Voltage Extracts Menu
The High Voltage Extracts menu is quite diverse with lots of strains (many with Canadian origins) used for their concentrates to satisfy any connoisseur. Their full spectrum extracts Canada menu consists of live resin, HTFSE and sauce, and High Voltage Extracts cartridges for vape pens.
Close to the bottom of this article, I highlighted the best and most trusted online dispensaries to buy High Voltage Extracts online. Each dispensary focuses on different High Voltage Extracts menu items that are called out below.
High Voltage Extracts Bulk Orders
Ordering High Voltage Extracts in Bulk or High Voltage Extracts by the ounce can be difficult to find online, but don't worry there are options available to you. You can buy High Voltage extracts in bulk mainly through mix & match packs. For example at West Coast Cannabis online dispensary, you can buy High Voltage Live Resin and Sauce in mix & match packs for 3 for $145 and 6 for $285.
If you're interested in High Voltage Extracts wholesale, then it's best to go to their website and talk to them directly as indicated on their about us page.
High Voltage Extracts Live Resin Review
(Animal Cookies Strain)
With Photo Gallery & Strain Info.
The High Voltage Live Resin Making Process
"Using rich mediums, clean mountain air and some of the world's most pure water. The High Voltage team of expert growers nurture and tend to their crops with great patience. They aim to produce flowers of only the highest quality, and they make no sacrifices to rush the process. Once mature plants reach peak levels of terpene production, they quickly harvest and the plants are immediately flash-frozen to help retain the flower's more delicate terpenes and other fragile cannabinoids.
The proprietary extraction process which follows, preserves these delicate molecules that can easily evaporate during processing. Potent Live Resin emerges as a result, which then carefully purge any remaining solvent to produce an array of rich, flavourful extracts."
Their packaging reflects the High Voltage brand as well, "care and dedication" is obvious. To help preserve purity and to display the vibrant extracts colors, High Voltage packages all products in glass jars, and you can dab out of them too!
High Voltage Extracts Animal Cookies Live Resin Review – By The Chronic Beaver
Animal Cookies as a strain alone is a potent and heavy hitting flower. It's also known for its medicinal benefits thanks to its indica genetics. The strain has a sweet and earthy pungent flavor and aroma, while The High Voltage live resin extract of Animal Cookies has similar flavor and fragrance profiles.
I've smoked, vaped, and dabbed lots of live resin, HTFSE, and sauce from various Canadian brands and online dispensaries and reviewed lots of it. I must say that I was quite impressed with how much flavor and aromas High Voltage manages to maintain in their live resin.
Flavor, Terpenes, Smoothness, Quality
The Animal Cookies live resin is packed full of flavor, with sweet, and a little bit of sour earthy pungent flavors and with aromas that were more on the sweet side like a subtle natural outdoorsy perfume. High Voltage did a fabulous job preserving this strain's terpene profile that makes up the live resin flavors.
When it comes to smoothness, Animal Cookies live resin is extremely smooth and rich to dab and vape.
Normally when I'm dabbing using my Nectar Collector, I take it light and easy because I end up coughing my ass off with the usual suspects, like shatter and budder. But, this live resin did not make me succumb to a coughing bout. For me, the live resin was a real treat that was enjoyable to dab, the dabs were potent, bountiful and the exhales returned a welcoming surprise of the strain's natural terpene flavors. Next to THCA diamonds, live resin is is my #2 go to extract of choice.
The quality of this live resin from High Voltage is Quad-A all the way without a doubt. From its rich orange luster, to its smooth and fragrant aromas, you will know immediately that the quality is top-shelf and let me tell you, that you're in for a big treat when you get your hands on some.
Final Thoughts
High Quality – Expertise – Medicinal – As mentioned, the Animal Cookies strain is known for its medicinal benefits thanks to its indica genetics, benefits like nausea, pain, and anxiety relief. Now take the live resin version that's up to 5 times more potent and you got some kick-ass medicine thats a delight to smoke, vape and dab.
High Voltage Extracts Review – Final Thoughts & Ratings
I hope my High Voltage Extracts Review helped you out in some way and you became more familiar with the High Voltage brand. If you have any questions, please post them in the comments section below, and I will answer them ASAP.
Cheers,
The Chronic Beaver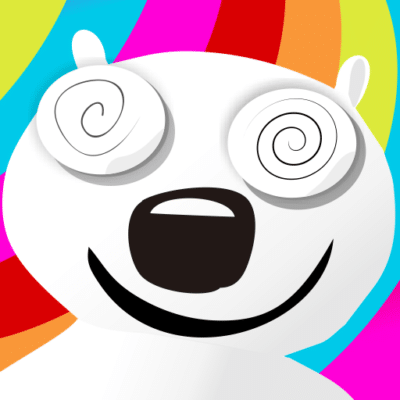 Check out some HTFSE deals from online dispensaries Canada.
FINAL THOUGHTS - High Voltage Extracts Canada is a top-shelf award winning brand with some highly effective live resin offerings. Pick some up if you dare!