Welcome to the Chronic Beaver's Rockstar strain review. Learn more about this classic strain and see how much we enjoyed it. Also find the best dispensaries to buy Rockstar online in Canada.
Rockstar Strain Review
It's been some time since I had some Rockstar and my body thanked me for it. Rockstar has some powerful medicinal benefits that helped with my body pain nicely, I truly appreciated the relief. My younger self enjoyed Rockstar solely for its recreational benefits, as there was no pain to deal with at the time, wisdom has a sense of irony doesn't it?
I gave a fat nug to my long time friend so I could get her thoughts and because she hasn't had the strain for years as well. Being a strain lover and strain conversationalist of sorts, while very knowledgeable and outspoken when it comes Hybrids and their effects. This is her review of Rockstar.
Rockstar. Get your freak on, go play!
They have upped the volume on this strain but not the price. Its been a while since I sampled the Rockstar strain, its common here in BC just like BC Rockstar is. I was expecting this batch to be mostly like the Rockstar I remember back in the day. First you are hit hard and feel like a Rockstar, then its kick ass Indica counterpart creeps in and you feel the need to slip into something more comfortable, like a Coma!
So, I smoked my nug later in the evening expecting that familiar sugar crash type deal effect, but I was taken by surprise.
This is an AAAA strain so it was newish to me. I broke the dense nug wide open and the aroma was all familiar, that scent I know so well, definitely earthy and pungent with some sweetness. I was expecting the same effect and this is where I was taken by surprise. I felt creative and energized like writing poetry, or studying for an exam. But, I didn't take advantage of my new found energy and I faded into a deep sleep with my aspirations as my final thoughts for the day.
Rockstar brings out my philosophical self and takes you for a roller coaster ride.
Rockstar Strain Ratings
Bud Size:

7/10

Medium.
Bag Appeal:

8/10

Nice cone shaped tight nugs,lots of orange pistils and trichomes, a little leafy.
Cure & Humidity:

9/10

Professionally cured and almost perfect.
Smell: 

9/10

A burst of earthy, pungent sweet scents as soon as you open the bag, cracking open the nug is true pleasure!
Taste:

8/10

Pungent, earthy, and skunky. Rich satisfying exhales
Buzz Quality: 

8/10

Acts like a good Hybrid in the beginning and morphs into a euphoric pain and muscle relieving aid.    .
Harshness vs Smoothness: Somewhat smooth strain when smoked in a joint, not harsh but has a strong presence.
Final Thoughts
If you are an Indica lover but like a bit of energy, then the Rockstar strain will provide it with some inspiration when you need it, both physically and mentally. This Rockstar strain review reminded us that it's a great all-rounder strain and still doesn't disappoint for both recreational and medicinal users.
Cheers,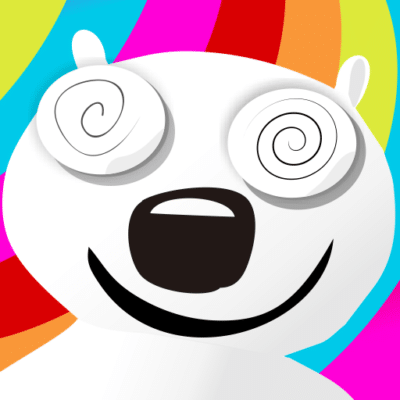 The Chronic Beaver