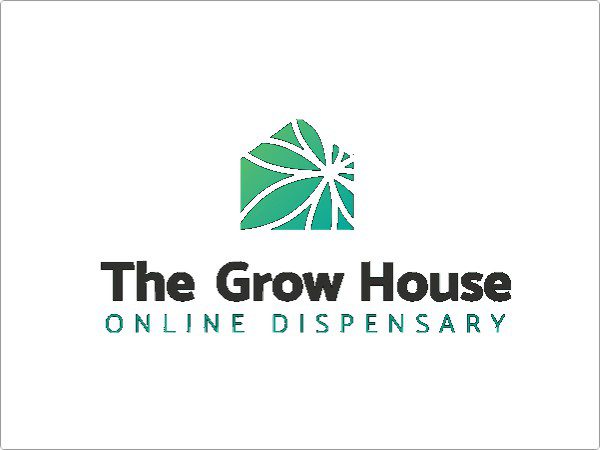 The Grow House is a highly regarded online dispensary for having a large cannabis menu with something for everyone. They have craft AAAA+ strains grown in the west coast, and they also occasionally import rare award-winning exotic strains for their customers to try. Their trips (AAA) and budget buds lineup are also very popular with continual deals running, such as, 3 ounces for $89.
This review is about their craft cannabis because I love the best of the best. I ordered four strains – as seen in my photo gallery below, and read how they performed in my overview for them.
Online Dispensary Overview with Pros & Cons
The Grow House is an established Vancouver-based online dispensary that launched at around the same time Canadian recreational cannabis was legalized in October 2018. As mentioned, they offer a large selection of cannabis flowers that fits any budget. They also have a good selection of concentrates including: shatter, hash, THCA diamonds, vapes, live resin, and more. Their edibles menu also has lots of options, with brands such as Twisted Extracts, Alice Magic Mushroom Edibles, Dames, Apollo, and their house brand "PharmCraft THC Gummies".
This MOM (Mail Order Marijuana) also caters to the bulk crowd. With A to AAAA quality flower, concentrates, and shake available by the QP, half pound, and full pound. You can also find exclusive deals all on one page that features hard to beat prices on some of their best-selling products.
The Service
The Grow House has been on my top 6 list for years primarily for two reasons – First, for their flower quality that I discuss in more detail, and second, for their excellent service. Before I ordered my weed, I asked them using their online chat for some recommendations for their best of the best strains they have in stock. They were all over it and I could feel the passion right through my screen, it was clear that their budtenders are knowledgeable and care about me and you. The Grow House even offered to throw in a few one gram samples that they wanted me to try.
My order arrived at my post box via Cannabis Post in 2 days. I live in BC, so that is pretty fast, if you live in Ontario for example, expect your order to be delivered in about 3 days.
Pros 
& Cons
Pros:
Talented growers with a large craft cannabis offering (50+ strains always available).
Often you will find rare strains that they import into Canada for their customers to try.
Lots of budget strains priced really cheap for those who prefer volume over quality.
Excellent concentrates and edibles menu with good shatter and live resin pricing models.
Professionally designed and responsive website.
Excellent reviews on Budhub Canada, with 4.4 stars out of 5.
Excellent reviews on CUSREV, with a 4.9 out of 5 rating.
Good reputation for service, product quality, and value for money.
Excellent customer support, with several ways to contact them, and also able to order via telephone.
Fair pricing model, with daily deals on all the time.
Guaranteed shipping (in cases of lost or stolen packages they will reship the order).
Cons:
Online store only; as an online dispensary, customers cannot physically inspect the products before making a purchase, which may not be ideal.
Marijuana is sold by the gram, hard to see ounce and bulk pricing before adding to your cart.
If you subscribe to their newsletter, you will receive emails daily, that's a bit too much for me.
They do not accept credit cards, e-transfer and Crypto payments only.
Their privacy policy is not easily accessible.
Limited hash menu. I'm a hash guru and I love to try new types all the time.
The Grow House Strain Reviews
E85 Award Winning Strain
Indica dominant with unknown genetics, bred by Grandiflora – Won the #1 spot at the Unicorn Cup 
THC Level: 28% – 30.5%
As a bona fide weed snob, it's not often that I am left utterly awestruck by a strain. Yet, E85 managed to achieve just that, securing a spot in my all-time favorite strains list. The moment that I unpackaged E85's magnificent, dense, buds, I knew I was in for a treat.
Aesthetics
The aesthetic appeal of this strain is simply unparalleled. E85 boasts stunning dense medium sized buds with emerald green hues that are accentuated by ample orange pistils. The visual beauty is only surpassed by the mesmerizing generous coating of sparkling trichomes, which resembled tiny diamonds dusted over the buds.
A true Indica-dominant powerhouse that smelled like a earthy dank floral oasis that I discovered in the middle of the Okanagan desert.
E85 delivers profoundly relaxing and soothing effects. When I rolled up a one gram joint and took a deep drag, I was instantly enveloped by a warm, calming sensation that melted away my stress and tension. This strain's high is like a gentle embrace from a loving friend, cradling you into a state of serene bliss and happiness.
In conclusion, E85 has left an everlasting impression on my cannabis journey. Its impeccable marriage of beauty, flavor, and effects cements it as one of the finest strains I have ever had the pleasure of experiencing. To all my fellow enthusiasts and weed snobs, E85 is an absolute must-try. You won't be disappointed.
---
Learn more about E85 at The Grow House (It's probably sold out due to its popularity)
Super Silver Haze Strain
Hybrid (80% sativa/20% indica) – THC Level: 18% – 23%
My Super Silver Haze came from The Grow House AAAA Premium Collection. This baby's got Skunk, Haze, and Northern Lights in its family tree, and it's one unique Sativa-dominant hybrid.
This strain is a total stunner, with its gorgeous faded green purply buds and short orange hairs. And those trichomes? Man, its sparkly frosting that just makes these buds pop. It was love at first sight for me!
Now, onto the high. Super Silver Haze is a fantastic pick-me-up that'll get you feeling all kinds of good vibes. A few drags and I was almost immediately riding a wave of euphoria, creativity, and motivation. It wasn't a couch-lock type of experience at all, and it turned out to be an energized, productive kind of day!
Taste and Aroma
The taste of Super Silver Haze is straight-up delicious when smoking it in a joint. You'll get a mix of sour-gassy, and skunky notes that'll make your taste buds go into overdrive. The aroma doesn't disappoint either, with its tantalizing hints of citrus and garden herbs that stick around even after your last hit.
---
Super Silver Haze is currently sold out at The Grow House.
Peanut Butter Breath Strain
Balanced hybrid (50% indica/50% sativa), crossed with Do-Si-Dos and Mendobreath strains
THC Level: 25% – 27%
Peanut Butter Breath is a perfectly balanced hybrid that my friends and I just loved for its smell and taste of nutty peanut butter. It's another unforgettable strain that left us with an experience we won't soon forget.
First off, Peanut Butter Breath is a total looker complete with big tight buds. The beautiful greens and orange pistils that accented the dazzling layer of frosty trichomes was like a visual feast for your eyes, and soon after, I made a feast for our tummies!
Our Experience
Now, let's talk how stoned we got and the effects of Peanut Butter Breath. I ordered 3.5 grams of it, and we smoked it all in one session in 4 joints over about a 2 hour timespan. I find that with 50/50 hybrids, you never know what you're in for, and in this case, Peanut Butter Breath delivered more of an indica type high with lots of upbeat laughter mixed in.
We were all sitting around my fireplace on a cold winter evening not too long ago, smoking all those pre-rolls that I mentioned. After the first joint, we all had that glazed-over look and feel on our face, you know, like on the Simpsons when Homer gets stoned – eye lids are lowered, while riding on a new wave of thought and wonder. And we laughed, the people in the group who are not known to be funny were acting like class clowns, saying absurd things that put tears in my eyes. And we smoked, until all the joints were gone and until our cheeks were red and sore from laughter. During that time, our conversation turned into food and me cooking it. We feasted like kings and queens that evening, but that's story for another day.
So yeah, I would say that Peanut Butter Breath delivers an unexpected trip of fun and wonder, that leads to some serious munchies.
The Grow House has an AAA version of Peanut Butter Breath in stock, check availability. 

See all of The Grow House coupon codes and promotions.
Final Ratings and Final Thoughts
FINAL THOUGHTS - Smoking premium award winning cannabis for this Grow House review was a rare and welcoming opportunity. The weed snob in me loved every aspect of the strains, and the service was excellent.