The Vision strain review was made possible by Green Society Online Dispensary. They sent me an eighth of this AAAA grade strain so fellow connoisseurs like you can get a sense of quality when it comes to the BC bud Green Society ships.
My "The Vision" strain review covers the following topics:
Strain Information and Profile
Effects and Medicinal Benefits
The Vision Image Gallery
My Personal Review
Conclusion and Final Ratings
Join in on the review.
Do you have first-hand knowledge of The Vision Strain? How did you like it? Let Canada know and leave your own review of The Vision in the comments section at the end of this post.
The Vision strain review from Green Society has been such a pleasure to write and to date this strain is my all time favorite Hybrid. It is said by the Archive Seed Bank that The Vision strain was created as a testament to the vision of a brighter future through the propagation and cultivation of quality cannabis. Now that's a vision I can get behind and support.
Although The Vision is an Indica-dominant hybrid, it provides a very balanced cerebral and body high. This AAAA strain from Green Society has an illustrious reputation, combining Lemon G with Do-Si-Dos, a craft strain that is known for its relaxing, melting high.
Even for a hybrid strain, The Vision boasts higher than average THC contents of 29.5%, which is evident in the potency of its high. The effects of this strain are characterized by its relaxing medicinal qualities and surprisingly uplifting buzz. What makes The Vision exceptionally unique is its terpene profile that consists of notes of citrus, pine and a sweet berry-like essence.
The Chronic Beaver's Strain Review of The Vision
The Vision cannabis strain gives me a powerful high both in spirit and body every time. It starts with an euphoric twist that makes me tingly, happy, clear headed, and relaxed at the same time.
While stoned on The Vision my creativity peaks and I enjoy working on this strain, but the creativity slowly transforms into a full body relaxing buzz leaving me in a semi-sedated state. I recommend if you want to do some stellar work, get with The Vision but be ready for its Indica effects to kick in and slow you down eventually. The strain is also suited for evening or nighttime use due to its high THC levels.
From a medicinal perspective, The Vision strain can help treat muscle cramps, chronic pain, depression and anxiety.
Green Society expresses caution – "Due to its high THC content, beginners should take caution. Inexperienced and non-heavy users may experience anxiety, paranoia, and dizziness without proper caution".
The Vision Strain Review from Green Society – Ratings
Bud Size:

9/10

Medium to large.
Bag Appeal:

10/10

This is some BC bud to show off to your friends! Large crystal coated whitish super tight trimmed buds, the trichomes hide the orange hairs slightly. Beautiful nug-cone shape look & feel.
Cure & Humidity:

8/10

The buds were cured by pros, they were not dried out and falling apart.
Smell:

9/10

Packed with d

iesel, spicy , and floral aromas, very enticing. 

Taste:

9/10

A light gassy, spicy, and piney flavor, with smooth inhales and exhales.
Buzz Quality:

10/10

A powerful balanced buzz that will get you going and slowly knock you down at the same time. A true delight!
Harshness vs Smoothness: Very mild and smooth strain, not course to smoke with some tingly action on the exhales, if you know what I mean.

Note: Make sure to have plenty of your favorite beverages and Visine on hand. The Vision is known for giving  you dry mouth, or "Cotton Mouth" and dry eyes.
Conclusion and Final Ratings
Thanks for spending time with me and reading my The Vision strain review. Do you have first-hand knowledge of this strain? How did you like it? Let Canada know and leave your own review in the comments section below.
If you're interested in learning more about the Green Society online dispensary, then take a look at my full dispensary review for them and get all their deals at the same time.
Cheers,
The Chronic Beaver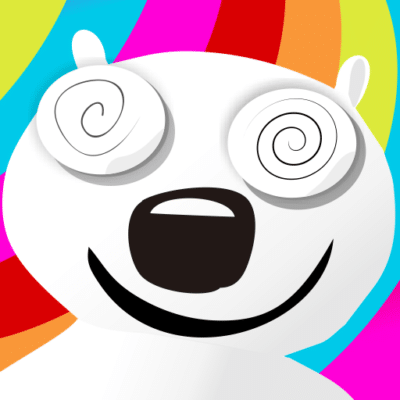 Hey, have you heard the one about my Illegal Grow-op?
CONCLUSION - The Vision from Green Society is my favorite hybrid strain to date. It's a high performing, high in THC strain and ultra creative. Nothing but good times are to be had with The Vision.