Vancouver is one of the most progressive cities in British Columbia Canada, known for its history of diverse weed culture and vibrant lifestyle. With the legalization of cannabis in 2018, the city has seen a surge in cannabis delivery services, making it easier for residents and tourists alike to access high-quality 420 products fast and reliably.
Types of Weed Delivery Services in Vancouver
You can choose from three types of weed delivery services, each offering different benefits. The most common types of services include:
Same Day Legacy Delivery Services: These are local companies that specialize in delivering weed, edibles, and concentrates to your doorstep, in fact, that's all they do and they are good at it. Legacy services and dispensaries have helped define weed culture in Vancouver that will never be forgotten.
Vancouver Online Dispensaries: These are websites that allow you to order your weed from the comfort of your own home. They have been operating in the city since medical marijuana was legalized in Canada almost 20 years ago. Online dispensaries offer the widest range of products with the best value, including various strains of locally grown BC bud, and locally produced edibles, CBD oils, topicals, and concentrates, such as the most potent hash, shatter, and resin.
Physical Licensed Dispensaries: These are brick-and-mortar stores that retail weed and other marijuana products. Physical dispensaries are a great legal option and an increasingly popular choice for those who do not have easy access to dispensary storefronts and prefer the convenience of having their weed delivered to their door the same day.
In this comprehensive guide, I will be exploring and breaking down the top weed delivery services in Vancouver and how it all works with how to order details and FAQs. My intent is to help you make better informed decisions when it comes to choosing the best option for best in value, reliability and product quality. I will also provide reviews for many of the delivery services.
Best Same Day Weed Delivery Services Vancouver
Same day weed delivery is available from licensed dispensary stores throughout the city via online ordering and from legacy delivery services. The top four are discussed below with customer reviews, my unboxing reviews, and how to order.
1) Budlyft Same Day Delivery

Budlyft is one of the most popular cannabis delivery services in Vancouver, offering the best value for money and a wide range of high-quality products. From flower to edibles, they have everything you need to elevate your cannabis experience.
One of the standout attributes of Budlyft's same day delivery service is their user-friendly website which makes it easy to browse and purchase products online or by telephone. They provide fast and discreet delivery, ensuring that you receive your products when you need them most. Another bonus from ordering with Budlyft is that you can take advantage of their special deals and coupons, like their $200 free cannabin gift pack.
Learn how to order and get their current coupons and deals.
My BudLyft unboxing review
2) Dutch Love Delivery Downtown Vancouver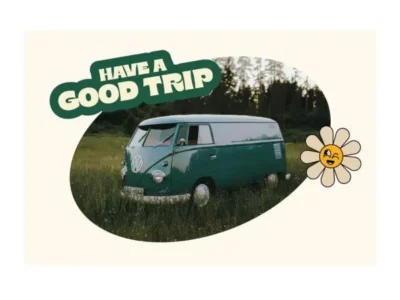 Dutch Love is a premium licensed cannabis delivery service that has been serving Vancouver residents for several years. With a focus on quality from the best cannabis brands, they offer a wide range of products, including BC craft flower, concentrates, CBD, and a huge selection THC and CBD edibles, including the trending product – cannabis infused beverages.
One of the key features of Dutch Love delivery is their commitment to fast service via their simplified online ordering process and extensive delivery network. Additionally, you know that their products are safe and lab tested, and that they are sourced from federally approved growers and producers.
How to order with their recent customer reviews.
3) Weed Delivery Vancouver Dispensary
Weed Delivery Vancouver has been keeping local residents smiling for the past 5 years. I can personally say that the owners ensure that their products are ethically and responsibly sourced from BC's top legacy growers and craft producers. You can order delivery online or by telephone which is very convenient for those less computer savvy customers.
One of the key features of this dispensary is their commitment to sustainability as mentioned above. The team are deeply experienced with sourcing the best west coast cannabis and in logistics ensuring fast reliable delivery every time.
Learn more & how to order with their recent customer reviews and coupons.
4) 4Twenty Cannabis on Kingsway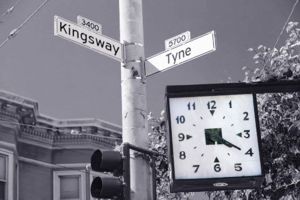 4Twenty Cannabis is another highly regarded delivery service in Vancouver, known for their exceptional customer service and expertly curated products. 5-star ratings for this dispensary can be found all over the internet, making ordering from this shop a top and trusted choice.
Whether you're a seasoned cannabis enthusiast or a beginner, 4Twenty has something for everyone at any experience level. They deliver to the greater Vancouver area including the tri-cities. Delivery times vary dispending on the zone you are located in, but expect service to your door within 1 to 4 hours.
Another attribute that's worth mentioning is that they have a knowledgeable team of budtenders who are always on hand to answer any delivery related question and provide product recommendations.
Learn more & how to order with their recent customer reviews.
Best Mail Order Weed Delivery Services
Mail order service is available from Vancouver's famous online dispensaries for the best BC bud available on the market. Expect same day shipping and most often next day delivery to the greater Vancouver area.
I have an extensive article featuring the Best Vancouver Online Dispensaries that includes pros and cons and unboxing reviews. Below is a snippet of my top pick for the best Vancouver weed delivery service in all categories.
West Coast Cannabis Online Dispensary

Best Online Dispensary Vancouver #1 Choice
West Coast Cannabis just got bumped up to the #1 spot again because of their stellar reputation online and impressive cannabis offerings with amazing value attached. They have a Trustpilot rating of excellent with 4.8 star stars out of 5 stars based on 2,139 reviews as of February 2023. And, on Budhub Canada, they have a star rating of 4.7 out of 5 based on 39 ratings.  I talk to the owners often and I can say that their commitment and passion when it comes to service and product quality is unmatched.
Pros:
Canada's best-kept secret for high-quality BC bud with the best bulk weed and concentrates prices guaranteed.
Huge menu offering across the board with endless mix & match combo packs, with attractive quarter pound, half pound, and full pound bulk weed deals.
$50 to $100 ounces of weed, and great shatter and concentrates bulk pricing.
Compassionate owners who are willing to negotiate even further on their established low pricing on multiple pound orders.
Professionally designed and responsive website with a privacy policy and terms of service page.
Cons:
This is a very busy online shop, so support enquiries can sometimes take longer than normal during peak times.
Ordering their mix & match packs can get cumbersome when trying to learn about what strains you're choosing.
They do not accept credit cards.
Coupon Codes and Promotions:
Get 5% off your order coupon code: Beaver5 (one-time use). Also, get 3.5 grams of free weed with your first order.
$5000 cash giveaways and in-house coupon codes. Check West Coast Cannabis' homepage for their current deals
What is the legal age to get weed delivery in Vancouver?
You must be 19+ years old in BC. Photo ID will be required when placing your order.
Is there an additional delivery charge?
In most cases there is no weed delivery charge in Vancouver when you hit a minimum order threshold. For example, from a cannabis storefront, the average order size you need to make before you get free delivery is $50. From a Vancouver online dispensary, the minimum order is between $99 and $150 before you get free express shipping, otherwise it costs between $15 and $20.
Can I get late night weed delivery?
Weed delivery in Vancouver is available to 11pm from most of the dispensaries. Some of the legacy services deliver to past midnight into the early morning hours.
How can I get help?
If you need help ordering for delivery from any of the services mentioned in this guide, your best option is to use the service providers online chat help desk, or call them directly. The cannabis storefronts all have telephone numbers you can use to reach a budtender to help you out.
How can I trust your recommendations?
I am an old school BC stoner and passionate west coast cannabis advocate. With first-hand experience in cannabis in British Columbia, and I try and review as much of it as I can. Learn more about me and feel free to reach out if you have any questions.
Conclusion
Vancouver has a thriving cannabis delivery industry, with many high-quality services available to residents and visitors. Whether you're looking for top-notch products, exceptional customer service, the fastest delivery times, sustainable options, or all of the above, the city has something for everyone seven days per week.
I hope that this guide has provided you with the information you need to choose the best weed delivery service for you. If you are looking for more top-rated delivery services in popular locations in BC or anywhere in Canada, then this guide will help.
Cheers,
The Chronic Beaver