Budlyft Online Dispensary Review & Unboxing
Welcome to my Budlyft review and unboxing. I had lots of fun with my COVID bubble stoner friends as we shared all the 420 goodies one Saturday night playing Rummoli. Rummoli is so much fun, have you ever played it? Anyways, take a deeper dive and learn more about Budlyft and what they represent, see the deals these guys are constantly promoting, and hey, have a laugh, we sure did.
This review covers:
Budlyft dispensary profile
Budlyft coupons, promos, and $99 ounces
Unboxing review, and photo gallery
Strains and hash discussion
Final rating, and final thoughts
Budlyft

Dispensary Profile
Budlyft operates and ships from beautiful British Columbia. The Budlyft team has over 40 years of combined experience in the cannabis industry and online sales. Their team consists of experts in all departments that make their brand in my opinion, one of the best in the business. They have their finger on the pulse when it comes to the latest cannabis trends and the best BC weed available on the market.
The menu at Budlyft has everything anyone could ever want. With AAA to AAAAA grades of cannabis, and a very popular $99 ounces category. They also have an impressive concentrates menu with lots of hash, shatter, cannabis oils and live resin. Their edibles menu features products from the most popular brands in Canada, and the same goes for their CBD products. Let's not forget about shrooms, oh yes, they have magic mushrooms.
Is Budlyft.com Legit?
Yes, Budlyft.com is Legit. Budlyft are experts in their field with over 40 years of combined experience. Their website is secure and fast, and they have some of the best customer support in the business. Budlyft is a trustworthy online dispensary, and my experiences with them have been very positive and reassuring.
WEBSITE SECURITY - SSL certificate, 256-bit encryption
CUSTOMER SERVICE - Knowledgeable and responsive
PRODUCT QUALITY - Excellent value priced BC bud
Budlyft
Coupon Code & Promotions 2023
I have a dedicated page that details all of Budlyft coupons and special promotions that includes a Mega $200 Free Gift Pack.
$99 AAA Ounces
Budlyft has a very popular cheap ounces section that features AAA to AAAA weed with lots of strains and mix and match options to choose from. I sampled their Blue Dream AAA strain, and was very impresed with the quality considering the price tag. Check it out
Budlyft

Unboxing Review
 and Photo Gallery
When my little white customized branded box arrived by Cannabis Post, I was excited to get into it and share with my bubble buddies. The hash and the White Death strain were the top products I was most interested in, and oh man, they didn't disappoint, more on that below.
Unboxing.
My order arrived in 3 business days and it was professionally presented in a plain labeled small package, very discreet and smell proof. The slick and elegant Budlyft box inside contained a sealed clear vacuum bag (as seen in the photo gallery) concealing the 420 goodies inside. Inside the bag were the individually packaged products, each in a zip-lock type pouch or custom box. The labeling was big and clear, while the branding was professional that lifted by expectations, making me feel like I was unboxing something awesome from Apple.
In conclusion, the overall unboxing experience was exciting that made me feel exclusive. I must say that the Budlyft brand is impressive from each stage of the buying experience.
Budlyft Review – Strains and Hash Discussion
I received 3 strains for this review  and 4 types of hash. I almost always share with friends so we can discuss quality, appearance, and value. I live on Vancouver Island where weed is plentiful and cheap. You can easily score $100 killer ounces locally in the valley, so in saying this, we have lots of experience with some of the best BC bud and comparing Budlyft's weed was a blast and very memorable.
It was Saturday night, not too long ago.
Three friends and I set out to try and smoke the entire review box while trying to play and keep the Rummoli game going. That task turned out to be much harder than you might think because we were all blasted from the myriad of joints, custom cones, pre-rolls, and the hash pipe going around non stop.
The first thing I did during the pre-game festivities was dig into the White Death strain and I rolled up a 3x cone that took almost 2 grams of that AAAAA chronic bud. As the coner went around the table, we noted how tight and trichome coated the buds were. The bud has a potent woodsy and skunky aroma and it tasted sweet while earthy. The cone smoked wonderfully, evenly, and clean (yup, I'm an expert roller)!
The white death fattie certainly put forth the vibe for the night, that bud is strong, and Indica heavy man. Immediately, we were all stoned to the hilt and peaking higher than the Hindu Kush mountains. The what ifs and laughs had begun.
As the game started.
Focus for me and one other at the table didn't come easy. We were goofing around so much and feeding off each others antics that tears of laughter somehow managed to escape all our swollen red dry eyes. During these good times, I went ahead and rolled up 8 more joints from the other 2 strains and gave everyone 2 each as personals to smoke.
The Blue Dream strain at $99 an ounce was some nice bud graded at AAA. It's a Sativa dominant strain, and it had a nice trim that showed off the surprisingly tight and bright buds. We all smoked our personal joints at the same time while smoking the same strains so we can pass judgment. After we sampled our first personal, we were all perked up, eager, and with a ferocious appetite. It didn't take long for the cream filled Popsicles, the cheesy Doritos, and my homemade chili (respectively) to make their way into our fat mouths and eventually all over the cards and for some into a bucket later that night.
We all loved the mellow fruity taste of Blue Dream, and how nice it smoked, but the strain wasn't as hard hitting as the White Death. It did seem to elevate the game though as a new focus became apparent. Maybe the lure of winning money helped out with that as the pots became formidable.
The Lemon Cookies strain is a premium hybrid with a AAAAA weed grade. Pretty much right after our munch fest, we smoked our last personal pre-roll of Lemon Cookies. LOL, we are hardly into our first hour of game play and the joints continue on while the hash pipe is getting loaded. We all noted that this strain felt heady, or trippy, like how good old school weed made you feel. The cure was spot on, it smoked smooth and clean like the other strains did, and it smelled and tasted like fruit and nut granola bars.
The Hash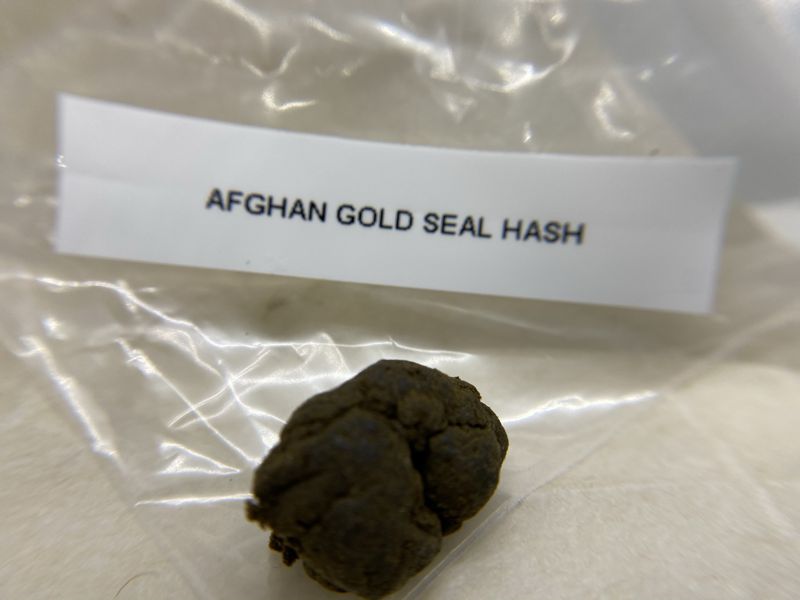 Four types of hash were sampled for this Budlyft review. We managed to smoke almost all of it that night, it was very effective and tasty. If you follow my hash reviews, you would know that I am a huge hash lover.
We passed the hash pipe around all night and rolled some into the final joints of the evening. Each type of hash fluffed beautifully for the pipe and joints. There is nothing better than a hash joint for a slow burn, spicy taste and aroma. The hash pipe though is what put us over the top. It shot us to the dull lit moon making us higher each time we pulled off the pipe. "Just when you think that you can't get any higher" my friend uttered, as she descends into the night of hugging the bucket on my bathroom floor. I tell ya, it was Chili re-imagined! She was okay though, not her first rodeo apparently.
Final Ratings & Final Thoughts
I hope my Budlyft review helped you get a sense of what this shop is all about. My friends and I certainly created some memories sampling their products over a night a games and laughs. It's a unique freedom in these days of isolation to have a close group of like minded friends to share good times, excellent weed and hash while building even stronger relationships.
See my final rating and thoughts below.
Cheers,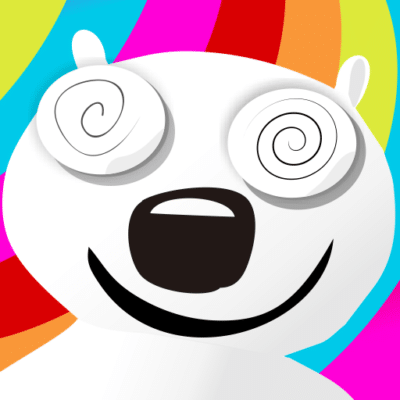 The Chronic Beaver
FINAL THOUGHTS - Excellent Hash and BC Bud with fast and courteous service. Budlyft also scores top marks for professionalism and brand appeal.