Updated December 01, 2023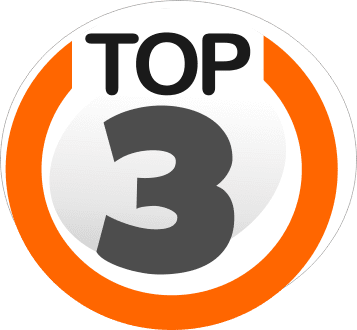 Embarking on the quest for the best shatter online in Canada can be a daunting task, given the myriad of choices from more than three hundred online dispensaries. Understanding this challenge, I, as an experienced connoisseur and long-time enthusiast and activist in the cannabis industry, am here to guide you through this maze.
In this comprehensive guide, I dive deep into the nuances of different shatter products, weighing in on the quality, strains, and brands. My expertise is grounded in years of personal experimentation and detailed discussions with industry experts, offering you an insider's perspective.
I will help you find the best cheap shatter online in Canada
Moreover, this article is more than just a listing; it's a curated selection of what I consider the best, based on my hands-on experiences. From high-end options to budget-friendly picks, each product and dispensary mentioned here has been thoroughly evaluated. This evaluation is not just based on their product quality but also on factors like customer service, user experience, and trustworthiness of the vendors.
Each online dispensary featured below is based out of the Vancouver area, so you can rest assured that the shatter you buy is made from Canada's best cannabis (AKA BC bud). Plus each online dispensary has been vetted and reviewed by the Chronic Beaver and are trusted brands.
By the end of this guide, you'll have a clear understanding of the best options tailored to your needs and preferences, ensuring that your journey in finding the perfect shatter online is as informed and seamless as possible.
Here are the best online dispensaries to buy shatter online and why.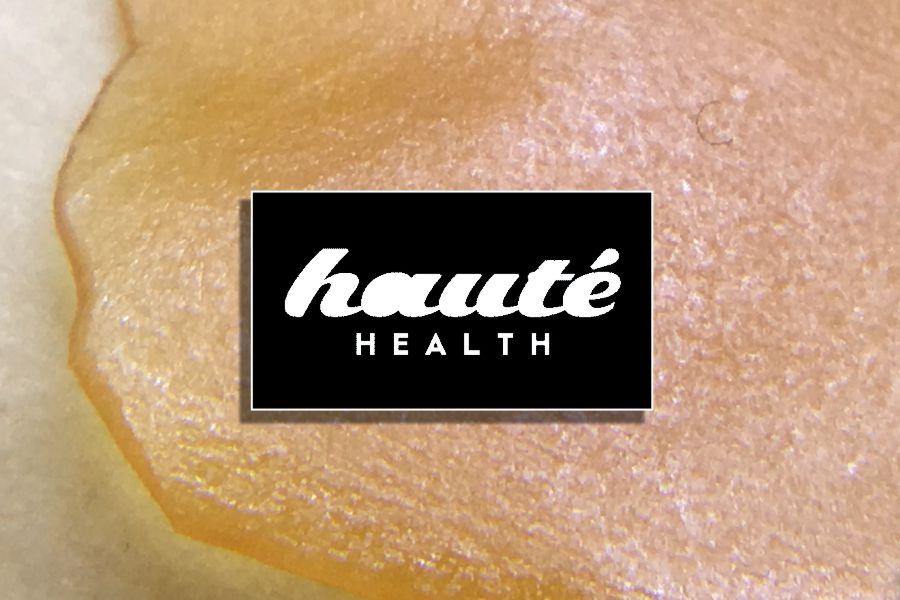 Haute Health for the best cheap shatter ($5 budget to $45 premium strains)
Haute Health is one of Canada's best online dispensaries for their house-branded shatter. They carry a huge range of shatter from $5 to $45 per gram that are mostly always deeply discounted or you can add a coupon code to get up to 55 percent off their regularly priced shatter. For example: At Haute Health, their premium Hawaiian Snow Shatter sells for $45 per gram. If add my coupon code to it, the shatter will cost you from $20 to $23 per gram.
Why Haute Health is one of the best online dispensaries to buy shatter online.
Great quality clean house-branded shatter with even better prices.
Experienced operators and proven track record in the mail order business.
Endless daily deals and coupons to take advantage of.
Large shatter menu offering over 80 types of shatter.
Haute Health Shatter Review and Comparison
I sampled their budget and premium shatter and did a comparison review. It was all great quality, even the lower grade $10 to $15 shatter. Take a look at my review and comparison.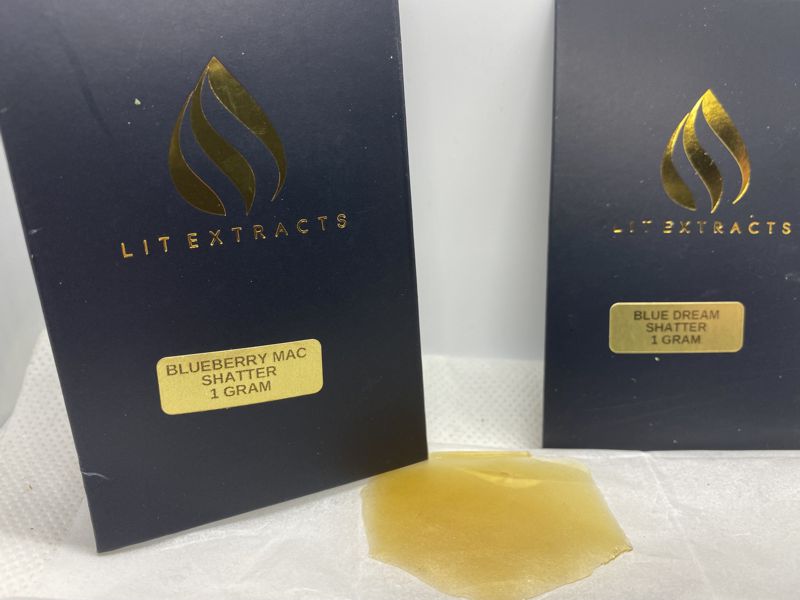 Lit Extracts Shatter Brand from BulkWeedInbox Online Dispensary
BulkWeedInbox carries about 20 strains of Lit Extracts shatter and it's all AAAA grade, priced at $15 per gram, with $250 ounces (28 grams) of shatter. My review of BulkWeedInbox includes a Lit Extracts shatter review and found it to be some of the best quality I've had in years at that price point.
My Experience: I shared this shatter with a bunch of friends and we smoked up the 2 grams (as seen in my unboxing photo above). The shatter has excellent branding and packaging that is best suited for storage. The quality of the shatter is indeed premium, with a clean and clear transparency, that smoked smoothly in dabs and joints with no harsh chemical aftertaste. The shatter hit hard consistently and delivered as expected.
Why Lit Extracts is the best-branded shatter.
Excellent branding and packaging.
Great pricing by the gram and in bulk by the ounce for the hardcore shatter enthusiast.
Large shatter menu offering with Indica, Sativa, and Hybrid strains.
Consistent effects and high.
Clean and transparent, with a nice snap texture.

Speed Greens is all about Branded AAAA Nug Run Shatter
Speed Greens ranks supreme when it comes to buying shatter online in Canada. I wrote a review of their shatter and it's all premium quad-A nug run top-shelf stuff, nothing but the best. They have an impressive selection as well with over 25 strains of shatter to choose from.
All the shatter at Speed Greens is sourced from some of the best BC cannabis concentrates/extracts brands such as House of Glass Shatter, Everest Extracts, Galaxy Extracts, and Opulence Extractions Shatter Bars & Chews.
Why Speed Greens is one of the best online dispensaries to buy shatter online.
Outstanding reputation online for integrity and speed of service.
It's all AAAA-branded shatter, sourced from established BC cannabis brands.
Competitive prices for top-shelf shatter, you will pay between $20 to $30 per gram (before discounts & coupons), depending on how much you buy.
Lots of promotions, free weed deals, and coupons to take advantage of, with weekly sales and special offers.
Large shatter menu to choose from, you will likely find a strain that suits you best.
If you never tried SpeedGreens out before, be sure to read my review for them to get up to speed about who they are, and get all their current deals and coupons at the same time.
The Chronic Beaver's top 3 shatter recommendations.
Here are my top 3 shatter pics based on personal experiences with the shatter strains and online dispensaries.
Final Thoughts
I hope my shatter review and recommendations helped you find some online dispensaries to buy shatter online who you can trust. Remember that when you are searching for quality shatter online, only buy nug-run shatter. Trim run shatter is available at some online dispensaries, and the reputable ones will be transparent state that it's trim run.
Also, I would like to point out that when your shatter is delivered from Cannabis Post, it will sometimes lose its glass-like structure and melt due to warm weather conditions. This is normal and not to worry, the shatter is fine in any state, just store it in the fridge.
Cheers,
The Chronic Beaver